Technology
Yugabyte simplifies SQL database migration with YugabyteDB Voyager
[ad_1]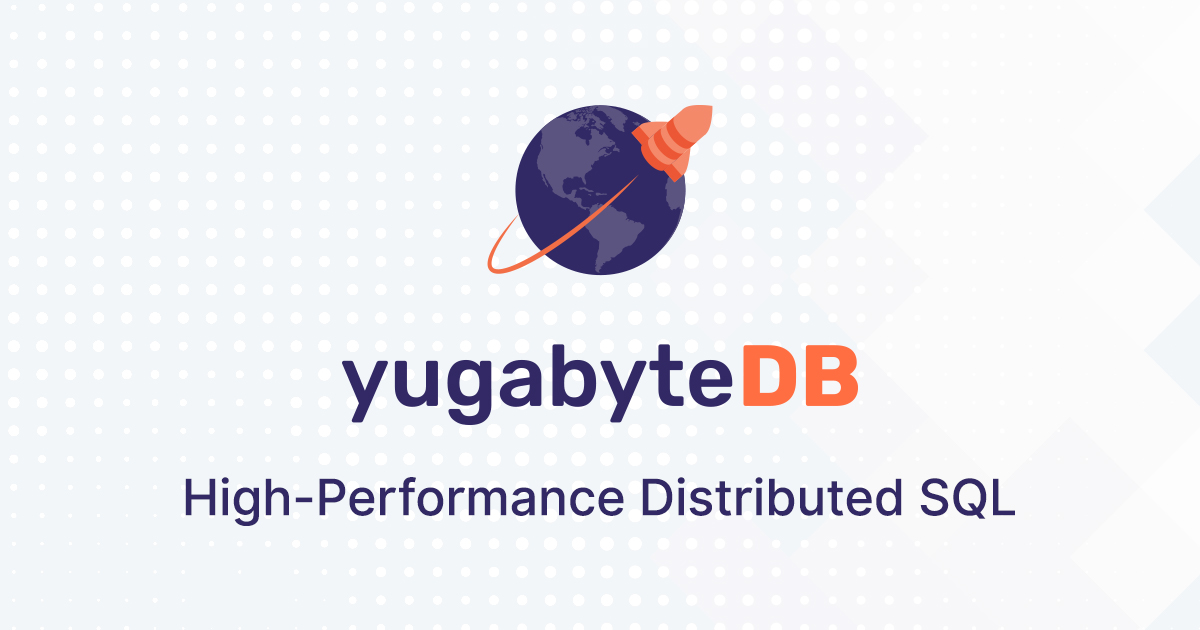 Yugabyte Inc. said today that its unified database migration service YugabyteDB Voyager is now generally available, giving enterprises a simplified way to migrate workloads to its open-source distributed YugabyteDB platform.
With the new offering, Yugabyte says, companies now have the option to leave behind the limitations of legacy and single-cloud databases and move to its cloud-native, distributed database that's designed to power global, internet-scale applications.
YugabyteDB is a specialized, high-performance distributed structured query language database that can run on any public or private cloud platform, as well as in Kubernetes environments. Yugabyte says its database is good for applications that require low query latency, extreme resilience against failures and global data distribution. It combines features that include a powerful document store, auto-sharding and per-shard distributed consensus replication with multishard atomicity, consistency, isolation and durability transactions.
Perhaps the best attribute of YugabyteDB is that it bundles SQL and NoSQL capabilities into one platform, meaning it can work with both structured and unstructured data. That means enterprises can standardize all of their critical business workloads on a single, distributed database that can support any kind of application. So there's no need to maintain multiple databases, meaning reduced complexity.
That's important because, according to Gartner Inc., cloud spending is set to overtake traditional on-premises spending by 2025. The ongoing migration to the cloud has resulted in many organizations prioritizing application modernization and multicloud initiatives, but the complexity of moving the underlying data to a modern database has delayed many of these efforts, Yugabyte says.
With the availability of YugabyteDB Voyager, companies now have a way to modernize their database infrastructures by moving to a single, flexible cloud-native platform in the shape of YugabyteDB. The simplified migration service allows companies to reduce the risk of such initiatives and lower their operational costs, the company added.
Co-founder and Chief Technology Officer Karthik Ranganathan said database migration is often the major barrier in the way of these application modernization initiatives.
"The operational complexity of migrating hundreds of databases from legacy RDBMSs, which have been used for decades, to a modern, cloud-native distributed SQL database can be daunting," he said. "YugabyteDB Voyager eliminates this hurdle by providing an end-to-end database migration tool that simplifies the move to YugabyteDB by offering identical steps to migrate databases from any source database to YugabyteDB, deployed in any environment. This eliminates the need to research multiple tools and retrain the database team."
According to the company, moving to YugabyteDB with Voyager will enable organizations to lower their information technology costs by reducing spending on legacy databases. It will also allow them to increase their data density and reduce "day two operational demands." With YugabyteDB Voyager, customers can access a consistent and proven process to migrate both schema and data from legacy databases such as Oracle, MySQL and PostgreSQL, as well as public cloud-based databases like AWS RDS, AWS Aurora, Google Cloud SQL and Azure Database for PostgreSQL.
YugabyteDB Voyager was made available in beta to select customers last year, and one of the first to make the move was the interactive marketing firm Genxlead Inc., which was looking for a modern data layer for its business operations. "We completed a successful proof of concept that allowed us to load 120 million records with YugabyteDB Voyager," said Genxlead founder Madhan Kumar.
Since that beta launch, Yugabyte said, it has enhanced YugabyteDB Voyager with several new capabilities based on feedback from early adopters, the most important of which is a new installer that helps streamline the process of getting started with migrations.
Ventana Research analyst Matt Aslett said his research shows that six in 10 organizations are planning to re-examine their current operational database suppliers in the next couple of years, with a view to supporting more agile and intelligent applications and improving fault tolerance. In other words, a lot of companies are looking at different database options.
"Distributed SQL databases specifically designed to provide scalability and resiliency that extend beyond a single datacenter or cloud instance make for attractive options," Aslett said. "Products designed to facilitate database migration, such as YugabyteDB Voyager, are therefore important to organizations as they evaluate potential data platform providers."
Announced as a beta offering in 2022, the generally available release includes a number of additional updates and new capabilities based on feedback from beta customers, as well as ongoing engineering investment. A new Installer greatly improves the deployment and usability of YugabyteDB Voyager, streamlining the process of getting started, according to the company.
Image: Yugabyte
---
Show your support for our mission by joining our Cube Club and Cube Event Community of experts. Join the community that includes Amazon Web Services and Amazon.com CEO Andy Jassy, Dell Technologies founder and CEO Michael Dell, Intel CEO Pat Gelsinger and many more luminaries and experts.
[ad_2]
Source link