Crypto
Ripple Vs SEC: Here's Why Ripple's Chance Of Winning the Lawsuit is Reduced
Charles Hoskinson, the founder of cardano
cardano Blockchain Network



Followers : 0 View profile , recently stated on Twitter that ripple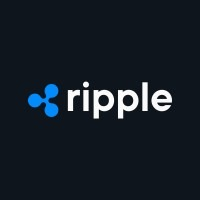 ripple m***[email protected] Crypto / Blockchain SolutionPayment solution




Followers : 0 View profile prospects of succeeding in its legal battle with the SEC may be decreased by making unfounded accusations of corruption against the agency.
The XRP Army were enraged lately when Hoskinson called their claims of corruption against former top SEC officer Willian Hinman "a great conspiracy theory."
This happens after a recent response of attorney John Deaton Hoskinson about corruption. Stating that it won't have any bearing on the court's ruling regarding the regulatory position of XRP. Hoskinson declared that the situation was entirely different and needed to be handled as such.
Deaton has been at the forefront of the XRP case. In a class action complaint against the Securities and Exchange Commission for severe losses, the author of Crypto Law is currently representing more than 72,000 XRP investors.
Some XRP supporters tweeted that they were "digging dirt" on charles hoskinson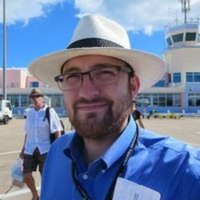 charles hoskinson ceo at IOG Charles Hoskinson is an enthusiastic entrepreneur and one of the richest software developers across the globe. His creation Ethereum is touching sky heights in the crypto market. Charles resides in America and belongs to a doctor's family but decided to focus on finance over medicine due to his interest in the emerging field of crypto from the very start. Charles was regarded as the 40 Most Influential by Yahoo Finance in 2021.
 
Began his career in 2013 as a business consultant but dropped his job and got involved in the crypto space whilst starting a project called Bitcoin education. Later, Hoskinson joined the Ethereum founding team as one of five original founders with Vitalik Buterin who held the position of chief executive at Ethereum. In 2014, Hoskinson and former Ethereum colleague Jeremy Wood formed Input Output Hong Kong(IOHK), an engineering and research company that builds cryptocurrencies and blockchains.
 
Hoskinson along with IOHK sponsored research labs focusing on blockchain technology at the University of Edinburgh and the Tokyo Institute of Technology, in 2017.  [email protected] EntrepreneurInvestor



Followers : 0 View profile and that he was working with the ethereum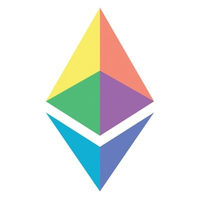 ethereum Blockchain NetworkTechnology




Followers : 0 View profile Foundation. Due to the constant attacks, which the co-founder of Cardano called "sad" and "shameful," he declared that he had no desire to work with Ripple or the XRP community.
XRP Price!
Coinmarketcap reports that XRP is presently trading at $0.5267, a price increase of 2.63%. It reached a high of $0.5414 and a low of $0.5154 over the course of the previous day. While the trading volume is $1,974,846,578 and the market capitalization is $52,673,509,929, respectively. There are 49.86 billion XRP in existence.
The MACD line is observed crossing the signal line, a strong indication of positive momentum, while the RSI is currently at 67.48, showing that XRP is in overbought territory. The market is being controlled by bulls, according to all signs.
Was this writing helpful?