Technology
Q&A: With 38 million members, AARP narrates its own digital transformation
[ad_1]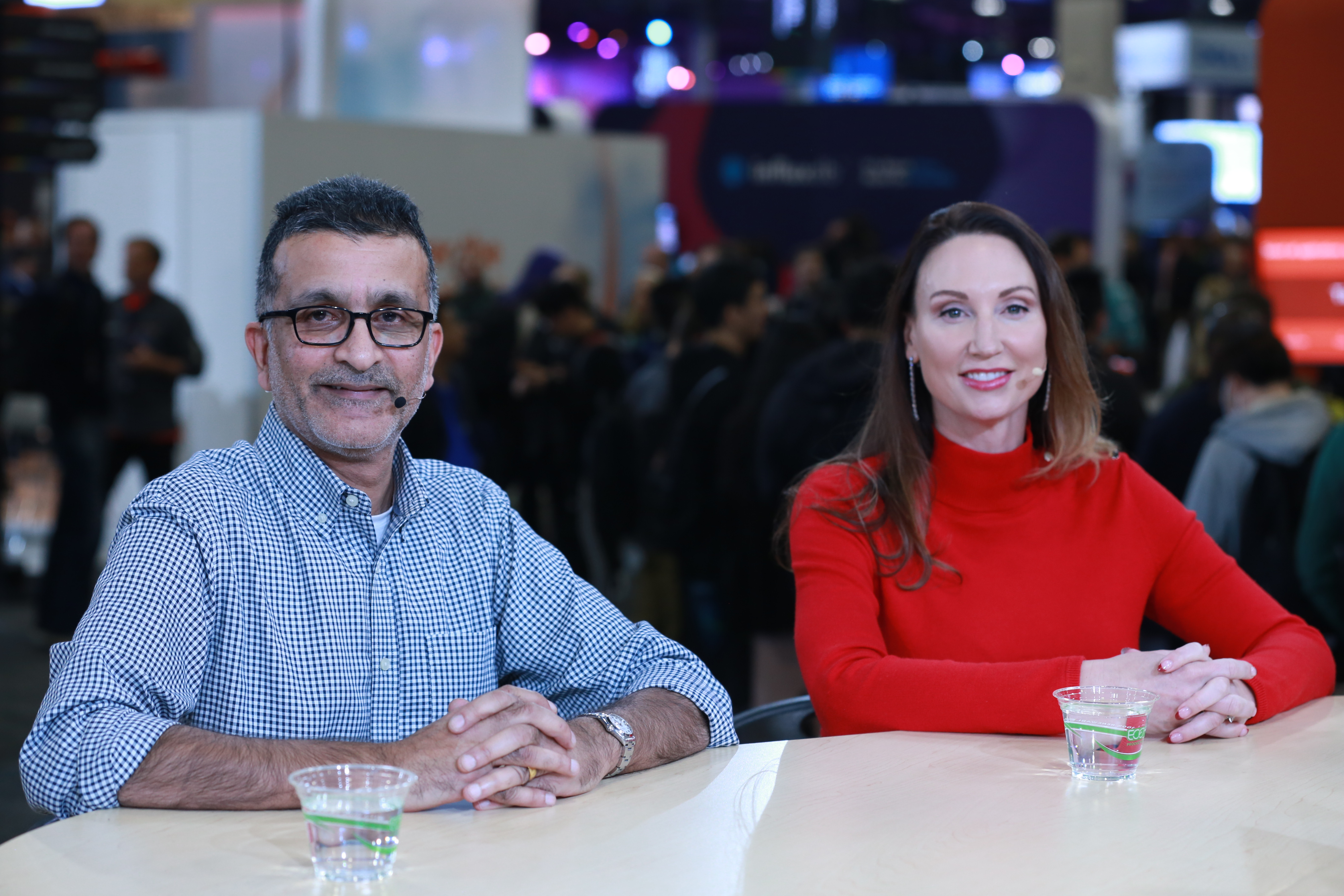 The American Association of Retired Persons has 38 million members, 66,000 volunteers, and 2,300 employees across every state in the U.S. Not to mention, the magazine and bulletin AARP sends to members remain the two largest-circulation publications in the country. These numbers suggest a monumental challenge to managing data in ways that few organizations encounter, but AARP committed to a digital transformation with both security and cloud access in mind.
AARP decided to partner with QlikTech International AB (Qlik), maker of a new offering called Qlik Cloud Data Integration, for integrating into a variety of cloud platforms to deliver real-time data movement, transformation, and application automation, among other things.
Molly Burns (pictured, right), vice president of sales and North America partnership at Qlik, and Samir Shah (pictured, left), vice president of software engineering at AARP Rewards, spoke with theCUBE hosts Savannah Peterson and Dave Vellante at AWS re:Invent, during an exclusive broadcast on theCUBE, SiliconANGLE Media's livestreaming studio. (* Disclosure below.)
They discussed the challenges and successes as AARP transitions to the cloud while also balancing mainframe and on-premise demands. 
[The following content has been condensed for clarity.]
Peterson: Just in case the audience isn't familiar, tell us a little more about Qlik.
Burns: So Qlik is a robust end-to-end data pipeline, starting with really looking at all of your source systems and getting those sources over into the target landing spot — whether it be Amazon, or other cloud players or hybrid workloads. The second piece is really having all that data analytics ready coming right through the real-time data pipeline, and really able to use the data to monetize and make sense of the data.
And then Qlik really does all that data preparation work underneath the visualization layer, and you get to see the output of that through the visualization of Qlik on the dashboards.
Peterson: So at AARP, what are you using Qlik for? What sort of dashboards are you pulling together?
Shah: We knew that we were going to have our applications that are distributed in the cloud, but again, how do we get the data there in the right place at the right time? So as members are taking action, they're calling into the call center, using our website, using our mobile apps — we want to be able to take that information, stream it … and then push that data out to the applications that need it in the time that they needed it.
So instead of waiting for a batch job to happen overnight, we're able to now push this data in real-time. And by doing that, we're able to personalize the engagement for our members. We can personalize the value that we put in front of you, and just make that engagement a lot more engaging for you and in the channel that you choose to want to come in with, rather than the channel that we're trying to push to.
Vellante: So you've got the prominence and the lineage of that data, and that's what Qlick ensures? Is that right?
Burns: That's absolutely Qlik's role … For our new offering, Qlik Cloud Data Integration, it's a comprehensive solution. In the case of AARP, they're trying to unlock the most valuable assets of their data in SAP and mainframe. And surprisingly, sometimes the most valuable data in an organization is the hardest to actually get access to.
Statistically, 70% of Fortune 500 companies still rely on mainframe. It isn't a thing of the past — companies are still relying on it. People have been saying that for years, but when we're talking about getting the complex data out of there to really make something meaningful for AARP,, we're really proud of the results and the opportunity we've been able to provide to really improve the member experience, and how people are able to consume AARP and all the different offerings that they have.
Vellante: Are you able to automate a lot of that data integration through the pipeline? What's your journey look like there? Because you've got to trust the data. Take us through that.
Shah: Privacy and security is number one. So we wanna make sure anything we're doing with the data is secure and it's not given out anywhere. In technology, the one thing you can guarantee is, it's gonna break.
The network is gonna go down or a server goes down, a database goes down, and … that's the only guarantee we have. By using the product that we have today, we're able to take those outages and minimize them, because there's retry processes, there's ways of going back and saying, 'Hey, I've missed this much data, how do we bring it back in?' All of that is done through the product, we don't have to worry about it. We get notifications but it's not like I've got to pay someone at two o'clock in the morning because the network's gone down, and sync the data when it comes back up? All of that is done for us.
Vellante: You're letting folks do their jobs more efficiently. 
Automation is a key component. I mean, the data engineering teams definitely see the value of automation and how we're able to deliver that. So, improving the experience but also the overall landscape of the environment is critical. 
As we're starting to get data that's coming through it's got high fidelity, and richness, right? In the old days we'd put in a database, normalize it, and then do our magic, and hopefully, you know something comes out. Well now, because it's moving in real time and we can send the data to areas in the way we want it, and add automation, and machine learning on top of that, now it becomes a commodity to massage that data into the in the format that you want it. 
Then you can concentrate on the value work, right? Which is really where people should be spending the time, rather than, oh, I've got to manipulate the data, make sure it's done in a consistent way, and then make sure it's compliant and done, the same way every single time. 
Here's the complete video interview, part of SiliconANGLE's and theCUBE's coverage of AWS re:Invent:
(* Disclosure: QlikTech International AB sponsored this segment of theCUBE. Neither QlikTech nor other sponsors have editorial control over content on theCUBE or SiliconANGLE.)
Photo: SiliconANGLE
---
Show your support for our mission by joining our Cube Club and Cube Event Community of experts. Join the community that includes Amazon Web Services and Amazon.com CEO Andy Jassy, Dell Technologies founder and CEO Michael Dell, Intel CEO Pat Gelsinger and many more luminaries and experts.
[ad_2]
Source link