Technology
Q&A: Databricks reveals key insights on evolving AWS Marketplace partnership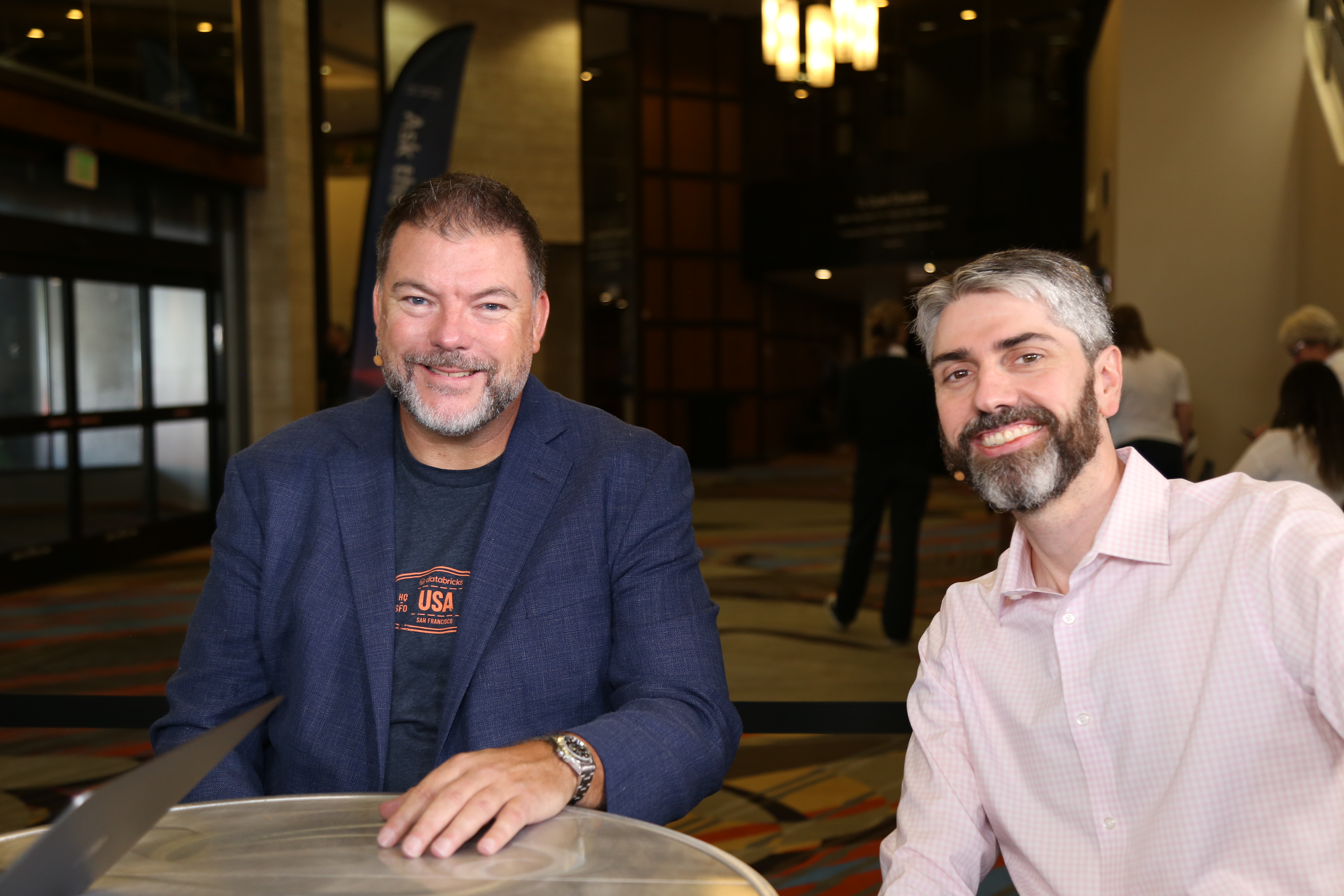 The AWS Partner Network is a global community of partners, including independent software vendors, aiming to help organizations accelerate their cloud journies.
In January 2022, AWS rolled out its new Partner Paths program to enhance the entire process for ISVs, bringing a plethora of benefits that were previously unavailable on the original APN Partnership tiers, according to Jack Andersen (pictured, left), global vice president at DataBricks Inc. 
"Amazon's mental model here is that they want the world's best ISVs to operate on AWS so that we can collaborate and co-architect on behalf of customers … to work with Amazon on these really unique use cases," Andersen said.
Andersen and Joel Minnick (pictured, right), vice president of product and partner marketing at DataBricks, spoke with theCUBE industry analyst John Furrier at the AWS Marketplace Seller Conference, during an exclusive broadcast on theCUBE, SiliconANGLE Media's livestreaming studio. (* Disclosure below.)
They discussed Databricks' relationship with AWS, as well as the company's offerings, open software and reseller partners. [The following content has been condensed for clarity.]
Take us through the relationship that Databricks has with AWS.
Andersen: So most people may not know that Databricks was born on AWS. We actually did our first $100 million of revenue on Amazon. And, today, we're obviously available on multiple clouds. But we're very fond of our Amazon relationship. And when you look at what the APN allows us to do, we can expand our reach and co-sell with Amazon. And the Marketplace broadens our reach. 
So, we think of the marketplace in three different aspects. We've got the Marketplace private offer business, which we've been doing for many years. In May, we launched our pay-as-you-go, on-demand offering … it really reduces the barriers to entry.  So anybody in an enterprise or startup or public sector company can start to use Databricks on AWS in a consumption-based model. And the third aspect is the consulting partner, private offer and CPPO. It is super important in how we involve our partner ecosystem of our consulting partners and our resellers that can work with Databricks on behalf of customers.  
What are people buying in the Marketplace? And what does it mean for them? 
Minnick: What they're buying is the ability to take silos out of their organization. And that is the problem that Databricks is out there to solve, which is, when you look across your data landscape today, you've got unstructured data, you've got structured data, you've got real-time streaming data. And your teams are trying to use all of this data to solve really complicated problems. What we're helping customers do is how … do they move to a place where they can use all of that data across all of their teams?
So we allow them to begin to find, through the Marketplace, those rapid adoption use cases where they can get rid of these data warehousing, data lake silos they've had in the past — get their unstructured and structured data onto one open data platform that is no longer adherent to any proprietary formats and standards. Then, apply one common data governance layer on top of that, so that from the time they ingest that data, to the time they use that data, to the time they share that data, inside and outside of their organization, they know exactly how it's flowing. And then, with that common data platform, with that common governance solution, they'd be able to bring all of those use cases together.  
We think [open software] is a great strategy, but what am I forgoing if I go with something else that's not as open? What potentially should [customers] be nervous about, down the road, if they go with a more proprietary or locked-in approach?
Minnick: We've seen lots of times over history where a proprietary format may run ahead, for a while, on a lot of innovation. But as that market control begins to solidify, that desire to innovate begins to degrade. But in the open world, you have to continue to innovate. And the open-source world is always innovating. If you look at the last 10 to 15 years, I challenge you to find an example where the innovation in the data and AI world is not coming from open source. And so investing in open ecosystems means you are always going to be at the forefront of what is the latest. 
Andersen: If you're going to make a decision, you don't want to be limited, right? So I would advise a customer that there could be limitations with a proprietary architecture. And if you look at what every customer's trying to become right now, it is an AI-driven business, right? And so it has to do with, can you get that data out of silos? Can you organize it and secure it? And then, can you work with data scientists to feed those models in a very consistent manner. And so the tools of tomorrow will be open, and we want interoperability with those tools. 
Here's the complete video interview, part of SiliconANGLE's and theCUBE's coverage of the AWS Marketplace Seller Conference:

(* Disclosure: TheCUBE is a paid media partner for the AWS Marketplace Seller Conference. Neither Amazon Web Services Inc., the sponsor of theCUBE's event coverage, nor other sponsors have editorial control over content on theCUBE or SiliconANGLE.)
Photo: SiliconANGLE
---
Show your support for our mission by joining our Cube Club and Cube Event Community of experts. Join the community that includes Amazon Web Services and Amazon.com CEO Andy Jassy, Dell Technologies founder and CEO Michael Dell, Intel CEO Pat Gelsinger and many more luminaries and experts.
Source link