Technology
Nvidia's new IGX platform offers foundation for safer, more secure AI systems
[ad_1]
Nvidia Corp. says it can provide enhanced safety and security for artificial intelligence applications with the launch of its new Nvidia IGX platform. It's a brand-new offering announced at the virtual GTC 2022 conference today that enables high-precision AI at the edge, designed to provide proactive safety and higher security for systems used in manufacturing, logistics and healthcare.
IGX is a combined hardware and software offering based on Nvidia IGX Orin, a powerful yet compact AI supercomputer platform that's designed to power intelligent and autonomous industrial machines and medical devices.
The company said IGX Orin developer kits will be available early next year, which enterprises can use to rapidly prototype and test new products. The kits include an integrated graphics processing unit and central processing unit to enable high-performance AI compute, plus an Nvidia ConnectX-7 SmartNIC for secure and ultralow latency networking.
The most compelling feature is a powerful new software stack that enables next-level security and safety for AI-powered machines and devices. The software can be programmed and configured for different applications and scenarios, integrating proactive safety features where robots and humans work side-by-side, Nvidia explained.
Proactive accident avoidance
As Nvidia explains, existing AI systems already incorporate basic safety features to prevent machines from colliding with people, objects and vehicles. However, these are what Nvidia calls "reactive safety" systems that mitigate risks as they occur.
For instance, if a factory worker walks in front of a robot as it's going about its business, the bot can see the danger and slow down or stop to avoid a collision. Though these reactive safety mechanisms prevent accidents and injury, they're far from perfect, since they often result in unplanned downtime that can be costly in some settings.
To improve on this, IGX uses AI sensors placed around the environment to enable "proactive safety alerts" that can identify safety concerns before an incident occurs. For instance, cameras in a warehouse might spot a human worker who's heading towards the path of an oncoming robot. Neither the person nor the robot can see the danger, but the camera can. In this case, the camera can send an alert to the robot, allowing it to alter its route so as to avoid the human worker, without actually stopping. IGX can also alert humans and other robots.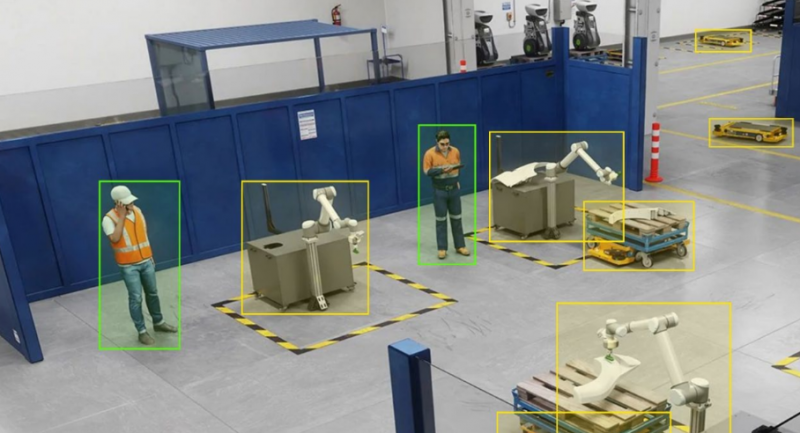 In addition, IGX can anticipate "future exposure to safety threats," based on past performance data. What this means is that companies can run simulations using digital twins to identify patterns of intersections. Based on what they find, companies can then improve the layout of a factory of warehouse to reduce the number of intersections and reduce the number of safety incidents.
Nvidia Vice President of Industry Safety Riccardo Mariani said safety has long been a big priority for organizations in industrial settings. "What's new is that we're using AI across sensors in a factory to create a centralized view, which can improve safety by providing additional inputs to the intelligent machines and autonomous mobile robots operating in the environment," he explained.
Nvidia said these new capabilities are aimed at sensitive settings where it's normal for humans and machines to collaborate, such as factories, distribution centers and warehouses.
One of the first companies to deploy IGX to enhance safety at the edge is the industrial giant Siemens AG, which has long been working with Nvidia to create highly autonomous factories. Nvidia said Siemens has added next-level perception to multiple edge-based applications through the Nvidia Metropolis platform. Metropolis is used to manage millions of sensors within factory settings and can connect entire fleets of robots and "internet of things" devices to create an AI network. As such, it's one of the key application frameworks for edge AI that can run on the IGX platform, Nvidia said.
Reduced surgical complications
IGX does more than just prevent accidents. In addition, the platform advances safety and security for medical edge AI applications. This is done through secure, low-latency AI inference that's able to address the clinical demand for instant insights from various medical instruments and sensors that are used for robotic-assisted surgery and patient monitoring.
The platform integrates with Nvidia Clara Holoscan, a domain-specific system that's used to power medical devices and spans edge, on-premises and cloud services. Nvidia said the integration of IGX and Clara Holoscan makes it possible to rapidly develop new, software-defined devices.
For instance, Active Surgical Inc., a company that develops AI software for medical devices, is using Clara Holoscan on IGX to create a new, AI-powered augmented reality system for real-time surgical guidance. The company's ActivSight technology assists surgeons in seeing critical physiological structures and functions such as blood flow, which cannot be seen with the naked eye.
By integrating this information into surgical imaging systems, Active Surgical says it can reduce the frequency of surgical complications, leading to improved patient safety.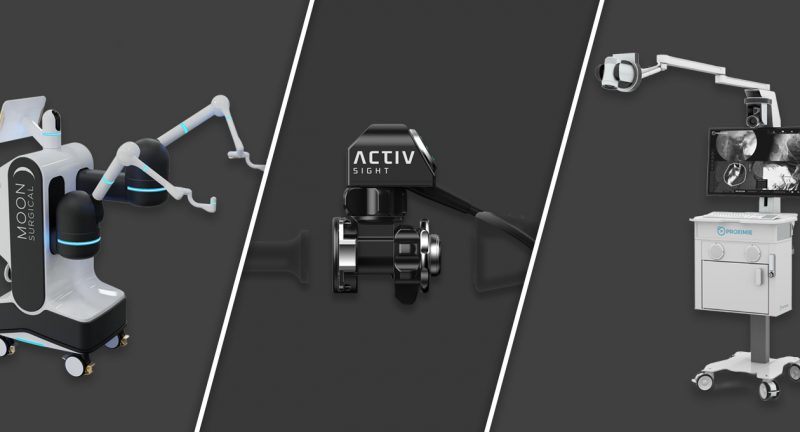 "Nvidia Clara Holoscan will help us to optimize precious engineering resources and go to market faster," said Active Surgical Chief Technology Officer Tom Calef. "With Clara Holoscan and Nvidia IGX, we envision that our intraoperative AI solution will transform the collective surgical experience with data-driven insights, helping make world-class surgery accessible for all."
Nvidia said the IGX platform works with its Nvidia AI Enterprise software suite, which is a platform for developing and deploying AI models using the latest AI frameworks and tools. In addition, Nvidia said, it's working with partners like Canonical Ltd., Red Hat Inc. and SUSE SE to support IGX on their enterprise Linux platforms — Ubuntu, Red Hat Enterprise Linux and SUSE.
"As humans increasingly work with robots, industries are setting new functional safety standards for AI and computing," said Nvidia founder and Chief Executive Jensen Huang. "Nvidia IGX will help companies build the next generation of software-defined industrial and medical devices that can safely operate in the same environment as humans."
Images: Nvidia
---
Show your support for our mission by joining our Cube Club and Cube Event Community of experts. Join the community that includes Amazon Web Services and Amazon.com CEO Andy Jassy, Dell Technologies founder and CEO Michael Dell, Intel CEO Pat Gelsinger and many more luminaries and experts.
[ad_2]
Source link