Technology
Meta says Donald Trump can return to Facebook and Instagram – if he behaves himself
[ad_1]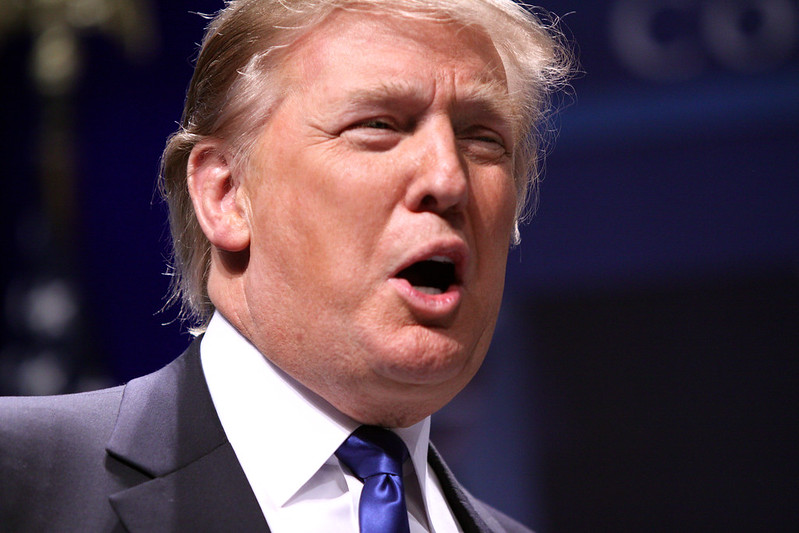 Meta Platforms Inc. surprised many people today when it announced that former President Trump could be back on Facebook and Instagram in the coming weeks.
After the chaos on Capitol Hill in January 2021 and the fact that Trump (pictured) had used social media to air his views on what he said was a rigged election, Meta, like Twitter Inc., said Trump had violated its policies. Meta's Oversight Board later reviewed the case, saying it was OK with a two-year suspension, adding that Meta should make up its mind about Trump when that suspension ends. The two years are almost up, but not quite.
In a blog post today, Meta said it embraced "open debate and the free flow of ideas," and the public should be able to hear what comes out of politicians' mouths, the "the good, the bad and the ugly." Still, it said Trump had crossed a line when his words fired up the ire of his supporters and then praised them after the attack on Capitol Hill. It said the ban of a President was done in "extreme and highly unusual circumstances," but now, said Meta, Trump can be released from its digital dog house.
"Our determination is that the risk has sufficiently receded and that we should therefore adhere to the two-year timeline we set out," said the company. "As such, we will be reinstating Mr. Trump's Facebook and Instagram accounts in the coming weeks."
Still, there were some caveats. Considering what Trump was banned for, Meta said his accounts will now come under scrutiny. If he transgresses again, there will be "heightened penalties," but Meta says the same goes for any public figure whose accounts have been reinstated after a temporary ban.
In what the company called an "updated protocol," it said from now on, certain posts that may not clearly violate Community Standards but still pose a risk that might lead to harm could be limited in their distribution – "shadowbanned," although Meta didn't invoke the term. The company also said that it might also restrict access to advertising tools, and if it thinks the user deserves it, it might take away the share button from certain content. Meta added that where this is concerned, it understands some people will agree, and others disagree.
"The fact is people will always say all kinds of things on the internet," Meta explained. "We default to letting people speak, even when what they have to say is distasteful or factually wrong. Democracy is messy, and people should be able to make their voices heard." The message was: You might not like certain words, but if they're not directly going to cause harm, they're staying up.
The Oversight Board said it's glad that Meta has made this decision and had introduced new "guardrails" for content that might be posted in the future. "Today's decision by Meta is a pivotal moment in the debate over the best way to handle harmful content posted by politicians on social media," it said. "As Meta wrote, there are arguments on both sides of the debate over where to draw the line on what content should be allowed online."
Not everyone agrees.
"Make no mistake – by allowing Donald Trump back on its platforms, Meta is refueling Trump's misinformation and extremism engine," said the media watchdog Media Matters. "This not only will have an impact on Instagram and Facebook users, but it also presents intensified threats to civil society and an existential threat to U.S. democracy as a whole. Let's be clear – without Facebook's algorithm amplifying hate and misinformation, Donald Trump would have never won the presidency in 2016 or been able to radicalize thousands to lead a deadly insurrection on the U.S. Capitol in 2021."
In no uncertain terms, Media Matters said Meta doesn't give a hoot about free speech. The nonprofit called Facebook a "dying platform," adding that it "will do anything to cling to relevance and revenue – even if that means endangering its users and our democracy."
Trump may not even grace the content boxes of Facebook, or Twitter for that matter, since he is kind of obligated now to stick with his own social media platform, Truth Social. He's apparently tied to an agreement with the platform over how much he's expected to post and ignore the platforms he was suspended from. Still, that contract is apparently up soon, and word has it, Trump is eyeing a return to social media's mainstream.
---
Show your support for our mission by joining our Cube Club and Cube Event Community of experts. Join the community that includes Amazon Web Services and Amazon.com CEO Andy Jassy, Dell Technologies founder and CEO Michael Dell, Intel CEO Pat Gelsinger and many more luminaries and experts.
[ad_2]
Source link