Technology
Meta implements new timing protocol in its data centers
[ad_1]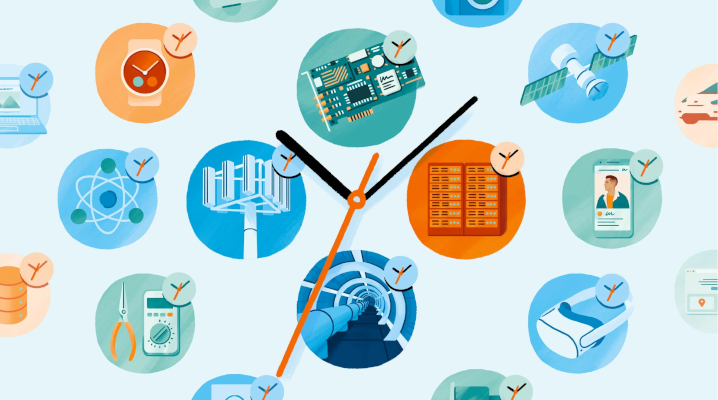 Meta Platforms Inc. today detailed an internal initiative years in the making that focused on upgrading its data centers' timing protocol, a core technology component that many of the company's services rely on to work.
Every server in a data center features a clock that enables it to log the time when calculations are carried out. For technical reasons, data center operators must synchronize their servers' clocks with one another to ensure they all show the same time. This process is necessary because accurate server time measurements are needed for certain essential computing tasks, such as those involved in establishing a network connection.
"To support the billions of people around the globe using our technologies, we need to be confident that every server — in every data center — knows and agrees what time it is, as accurately and precisely as possible," Meta project lead Ahmad Byagowi and production engineer Oleg Obleukhov explained in a blog post today. 
The process of syncing server clocks is carried out with the help of a technology known as a timing protocol. Until recently, Meta used a timing protocol called NTP to perform the task. As part of the internal initiative that the company detailed today, its engineers switched its data centers from NTP to PTP, a newer and more advanced technology.
PTP is widely used in the telecommunications sector, but adoption has been limited among hyperscale data center operators. Meta's adoption of the technology represents a technical milestone for the industry. Additionally, the move will enable Meta's data center systems to perform certain core computing tasks more efficiently.
Syncing two servers' clocks requires one of the servers to send information about what time it is currently to the other machine. The information sent by the first server takes a few fractions of a second to reach the other machine and, as a result, a slight delay emerges. This slight delay makes it impossible to sync server clocks perfectly.
Although performing the task with perfect accuracy is impossible, data center operators can mitigate the inaccuracies that emerge to a significant degree. The PTP timing protocol that Meta has implemented will make it easier for the company to mitigate inaccuracies in time data. 
NTP, the technology that Meta used until recently to synchronize server clocks, can sync one server's clock to that of another with an accuracy of a few milliseconds. A millisecond equals one thousandth of a second. PTP, the new timing protocol that Meta has implemented, provides an accuracy of a few nanoseconds, which is three orders of magnitude better than NTP.
Meta says the improved accuracy facilitated by PTP delivers benefits in a variety of areas. The technology can enhance the user experience provided by collaboration applications and video games. Additionally, Meta believes that PTP has the potential to increase the efficiency of the graphics processing units it uses to build and run artificial intelligence software.
Meta had to develop multiple new technologies to implement PTP in its data centers. "While PTP is more precise than NTP (measuring in nanoseconds versus milliseconds), it also places more demands on network hardware," Byagowi and Obleukhov explained. "As Meta's engineers were working to implement PTP, we quickly found that off-the-shelf components weren't designed to handle PTP at scale."
One of the technologies Meta developed to support the initiative is a specialized device dubbed the Time Appliance. According to the company, it's designed for the task of helping servers accurately determine the current time. The device performs the task with the help of an atomic clock, a type of highly accurate clock that measures the time by observing changes in the properties of atoms.
Meta has released the Time Appliance's design and the other technologies it developed as part of the initiative under an open-source license.
---
Show your support for our mission by joining our Cube Club and Cube Event Community of experts. Join the community that includes Amazon Web Services and Amazon.com CEO Andy Jassy, Dell Technologies founder and CEO Michael Dell, Intel CEO Pat Gelsinger and many more luminaries and experts.
[ad_2]
Source link