Technology
Jitx raises $12M for its programmatic circuit board design platform
[ad_1]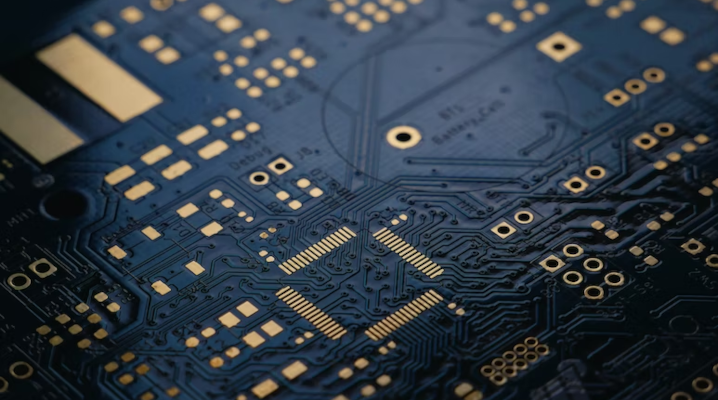 Circuit board design startup Jitx Inc. today launched from stealth mode and disclosed that it has secured a $12 million funding round led by Sequoia Capital.
The Series A round also included the participation of Y Combinator, Funders Club and Liquid 2.
Berkeley, California-based Jitx has developed a software platform that electrical engineers can use to design circuit boards. A circuit board is the board-shaped electronic component that holds a device's processor. It also contains wires that enable the processor to exchange data with the computer's other core components. 
Circuit boards can be found in practically every device that contains a chip. Hardware makers often design custom circuit boards for new servers, connected devices and other systems that they bring to market. 
Historically, designing circuit boards was similar to the process through which architects create the blueprints of a new building. According to Jitx, its platform enables electrical engineers to take a different approach that requires less manual work. The startup's platform makes it possible to create custom circuit boards by writing software code.
Jitx has developed a specialized programming language optimized for circuit board design. Companies can use the language to write code that describes the features, reliability requirements and other properties of a new circuit board. The startup's platform then automatically turns the code into schematics. 
"By writing code, our customers capture their skilled engineering knowledge in an easy and reusable format," Jitx co-founder and Chief Executive Officer Duncan Haldane detailed in a blog post today. "Design steps that used to be done manually get replaced by scripts that do that design automatically."
Another task that Jitx promises to automate is quality assurance. Using Jitx's programming language, engineers can create software workflows that check a circuit board blueprint for potential flaws after every design change. By reducing the amount of manual work involved in detecting technical issues, the startup promises to save a significant amount of time for engineers. 
According to Jitx, its platform also includes artificial intelligence algorithms that ease several common design tasks. The platform can automatically perform derating analysis, the process of determining whether some components of a circuit board may be susceptible to heat-related malfunctions. Jitx' AI algorithms can also help optimize the individual components of a circuit board and assist with other tasks.
Jitx says its platform enables engineering teams to produce new circuit board designs up to six times faster than would otherwise be possible. Moreover, the startup's platform promises to ease the task of reusing designs between projects. Making it easier to reuse designs allows engineers to reduce duplicate work and thus further speed up development projects.
"A software engineer can upload code to GitHub and thousands of people can reuse that code in their own projects," Haldane wrote. "Using a traditional hardware design flow, each one of those thousands of engineers would have to re-design and re-analyze the same circuit to make sure the design will behave correctly in their product. JITX brings the productivity of software to hardware."
In conjunction with its launch from stealth mode today, Jitx made its platform generally available. Jitx plans to roll out more automation features for the platform in a bid to further speed up the circuit board development process. 
---
Show your support for our mission by joining our Cube Club and Cube Event Community of experts. Join the community that includes Amazon Web Services and Amazon.com CEO Andy Jassy, Dell Technologies founder and CEO Michael Dell, Intel CEO Pat Gelsinger and many more luminaries and experts.
[ad_2]
Source link