Technology
Intel updates Developer Cloud and builds out a more open chip foundry ecosystem
[ad_1]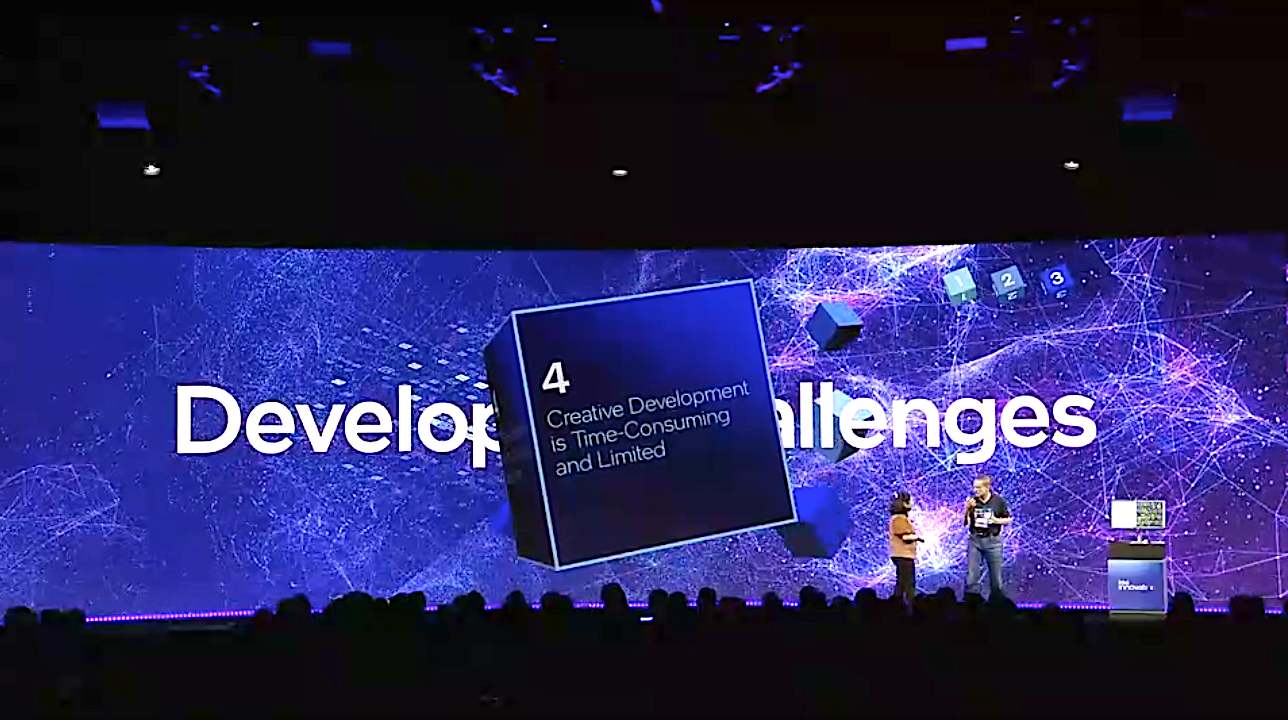 Intel Corp. said at its second annual Intel Innovation event today that it's bringing some of its most advanced technologies to the Intel Developer Cloud platform.
At the same time, the company announced multiple advancements across its portfolio of graphics processing units.
Developer Cloud
The updates to the Intel Developer Cloud were announced by Intel Chief Executive Pat Gelsinger during a keynote address at Intel Innovation 2022. His speech came as the company unveiled its next generation of desktop central processing units, the 13th Gen Intel Core family that promises up to 15% better single-threaded performance and 41% better multithreaded performance than its previous-generation silicon.
In his keynote, Gelsinger spoke about the numerous challenges developers face today around vendor lock-in, access to the latest hardware, and security.
To help developers address these challenges, Gelsinger said, Intel is unlocking new technologies within its Developer Cloud, which provides early access to some of its newest hardware. The new technologies are available now in a limited beta trial.
Select customers will now be able to test new platforms including the 4th Gen Intel Xeon Scalable Processors based on its new Sapphire Rapids architecture, the 4Th Gen Intel Xeon Processor with high bandwidth memory, and the Intel Xeon D processors built on Ice Lake D. Also available is Intel's upcoming Habana Gaudi Deep Learning accelerators, and the Intel Data Center GPU code-named Ponte Vecchio, Gelsinger said.
Developers may also want to check out the new Intel Geti computer vision platform, which is available to anyone that's looking for a quick and easy way to develop effective artificial intelligence models, Gelsinger said. Intel Geli provides a single interface for data upload, annotation, model training and retraining, reducing the time, cost and expertise required to create new AI models.
"In the next decade, we will see the continued digitization of everything," Gelsinger said. "Five foundational technology superpowers — compute, connectivity, infrastructure, AI and sensing — will profoundly shape how we experience the world."
And it's developers, he added — both software- and hardware-focused — who will build that future. "They are the true magicians that advance what's possible," he said. "Fostering this open ecosystem is at the center of our transformation and the developer community is essential to our success."
Intel is making good progress in the area of GPUs too. Gelsinger said the company's next-generation Intel Data Center GPU is now being shipped to its first customer, the Argonne National Laboratory, where it will power the Aurora supercomputer.
Meanwhile, the company has also provided an update to its Flex Series GPUs, which provide a single GPU solution for visual cloud workloads. These now support popular AI frameworks such as OpenVINO, TensorFlow and PyTorch, Gelsinger said.
Further, Intel is now rolling out its software-based Xe Super Sampling gaming performance accelerator to more than 20 top games. Finally, Gelsinger announced the availability of new accelerators for its 4th Gen Intel Xeon Scalable Processors for specific workloads that include AI, data analytics, networking and storage.
Ecosystem expansion
Intel has a strong rivalry with other chipmakers, but it also recognizes that sometimes the industry can benefit from working together. That was in evidence as Gelsinger welcomed representatives of Samsung Electronics Ltd. and Taiwan Semiconductor Manufacturing Co. onto the stage to discuss the work of the Universal Chiplet Interconnect Express consortium, which all three companies are a part of. The UCIe consortium is building an open ecosystem to ensure that chiplets designed and built on different process technologies by competing vendors can work together via integration with advanced packaging technologies.
With the world's three largest chipmakers onboard, together with more than 80 other firms in the semiconductor space, the UCIe is fast becoming a reality, Gelsinger insisted. He promised that Intel and Intel Foundry Services, the company's chip manufacturing unit, will lead the way in creating a new era called the "systems foundry" that's based on four major components. These include wafer manufacturing, packaging, software and an open chiplet ecosystem, Gelsinger said.
"Innovation once thought impossible has opened entirely new possibilities for chipmaking," Gelsinger said.
Gelsinger described one of the first innovations to come from this alliance: a breakthrough, pluggable co-package photonics solution. Optical connections such as photonics hold the promise of vastly increased chip-to-chip bandwidth, something that could be especially valuable in the data center. But until now, the technology has not lived up to these promises because manufacturing difficulties mean it's incredibly expensive.
However, Gelsinger said Intel has now overcome this by creating a robust, high-yield, glass-based solution with a pluggable connector. It promises to reduce manufacturing headaches and lower costs, opening up new possibilities for interoperable system and chip package architectures, the CEO explained.
Finally, Intel provided an update on its efforts to fund this future ecosystem. Earlier this year, Intel launched a $1 billion IFS Innovation Fund that aims to support early-stage startups and more established firms that are building disruptive, foundry ecosystem technologies. Since then, Intel has provided funding to three startups innovating across the semiconductor stack, including Astera Labs Inc., SiFive Inc. and Movellus Inc.
Photo: Intel/livestream
---
Show your support for our mission by joining our Cube Club and Cube Event Community of experts. Join the community that includes Amazon Web Services and Amazon.com CEO Andy Jassy, Dell Technologies founder and CEO Michael Dell, Intel CEO Pat Gelsinger and many more luminaries and experts.
[ad_2]
Source link