Technology
Intel to jointly invest up to $30B in chip fabs with asset manager Brookfield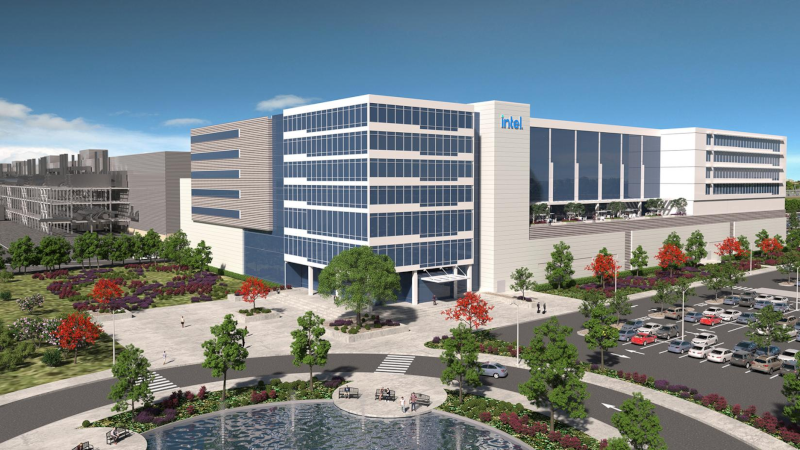 Intel Corp. and Brookfield Asset Management, a major investment firm, will jointly invest as much as $30 billion to build new processor manufacturing plants.
Intel announced the initiative today.
Brookfield is a Toronto-based investment firm with more than $725 billion in assets under management. As part of its partnership with Intel, the firm will provide 49% of the financing needed for the construction of two new processor manufacturing plants that the chipmaker is building in Arizona. Intel will provide the remaining funding.
After construction of the two new plants, or fabs, is complete, Intel will have a majority stake in the facilities. The chipmaker and Brookfield have reportedly agreed to split the revenue that the fabs will generate.
Intel first announced plans to build the new fabs last March and broke ground six months later. The facilities are located on a 700-acre Intel campus in Calendar, Arizona that already houses four chip manufacturing plants. The two new fabs are expected to become fully operational in 2024.
The fabs will produce chips using Intel's upcoming Intel 20A semiconductor manufacturing process, which is also known as the company's five-nanometer process. Intel 20A will represent a major update to the way that the company produces chips.
Intel's current processors are based on an industry-standard transistor design known as FinFET. When the Intel 20A manufacturing process comes online, the company plans to switch from FinFET to RibbonFET, a new transistor design that introduces several major upgrades. The upcoming manufacturing process will also make use of PowerVia, another new technology designed to streamline the way electricity is distributed to the different parts of a chip.
Intel expects the combination of its RibbonFET transistor design and PowerVia to significantly improve processor speeds. Intel 4, a manufacturing process that will be rolled out before Intel 20A, is expected to provide 20% higher transistor performance per watt than current-generation silicon. Intel 20A is set to deliver another 15% increase in performance per watt.
Intel announced plans for the two new fabs last March as part of a broader strategy dubbed IDM 2.0. One of the main objectives of the strategy is to increase the company's chip manufacturing capacity. Since it first detailed IDM 2.0, Intel has announced plans to build semiconductor plants in Ohio, Germany and Italy at a cost of more than $50 billion.
Intel expects to finalize its $30 billion joint investment agreement with Brookfield Asset by year's end. According to the company, the transaction allows it to access capital below its cost of equity. In addition, Intel today stated that the deal is aimed at "protecting its cash and debt capacity" for future investments while making it easier to fund its dividend.
"This landmark arrangement is an important step forward for Intel's Smart Capital approach and builds on the momentum from the recent passage of the CHIPS Act in the U.S.," said Intel chief financial officer David Zinsner. "Semiconductor manufacturing is among the most capital-intensive industries in the world, and Intel's bold IDM 2.0 strategy demands a unique funding approach."
The investment agreement with Brookfield is one of several steps that Intel has taken to optimize its infrastructure financing approach. 
The company detailed today that it's "aggressively building" shell space, a term used to describe empty chip fabs without manufacturing equipment. Turning such fabs into functioning chip plants is faster than building everything from scratch. 
Intel last year launched a new business unit that will produce processors for other companies using the chipmaker's  manufacturing facilities. Today, Intel said that several of the companies planning to make processors at its facilities "have indicated willingness to make advance payments to secure capacity." The company earlier disclosed that 30 customers were working on test chips as of the second quarter. 
"Intel's Smart Capital actions provide Intel with greater flexibility, reduce overall gross capital needs and act as a tailwind to adjusted free cash flow and gross margin," Zinsner stated.  
Image: Intel
---
Show your support for our mission by joining our Cube Club and Cube Event Community of experts. Join the community that includes Amazon Web Services and Amazon.com CEO Andy Jassy, Dell Technologies founder and CEO Michael Dell, Intel CEO Pat Gelsinger and many more luminaries and experts.
Source link