Technology
IBM merges its data storage offerings with Red Hat's OpenShift and Ceph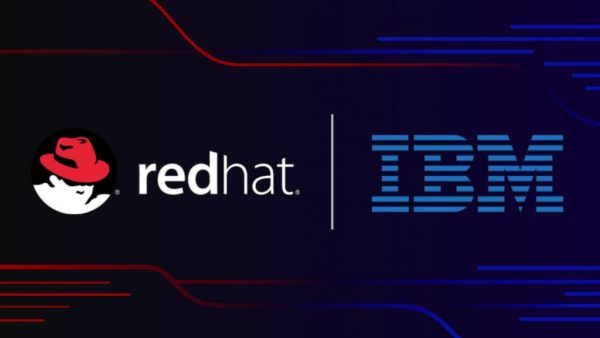 IBM Corp. is making some big changes to its data storage services, announcing today that it will bring Red Hat Inc.'s storage products and associates under the "IBM Storage" umbrella.
The aim, IBM said, is to deliver a more consistent application and data storage experience across on-premises and cloud infrastructures. It's a big move that will see IBM Spectrum Fusion data management software adopt the storage technologies of Red Hat's OpenShift Data Foundation as its new base layer.
Even more interesting, perhaps, is that the open-source Red Hat Ceph Storage offering will be transformed into a new IBM Ceph storage offering. IBM said this will result in a unified, software-defined storage platform that's better able to bridge the architectural divide between data centers and cloud computing providers.
The computing giant said the move is in line with its software-defined storage strategy of a "born in the cloud, for the cloud" approach that will unlock bidirectional application and data mobility based on a shared, secure and cloud-scale solution.
IBM Systems General Manager of Storage Denis Kennelly said the shift is designed to streamline the two companies' portfolios. "By bringing together the teams and integrating our products under one roof, we are accelerating IBM's hybrid cloud strategy while maintaining commitments to Red Hat's customers and the open-source community," he insisted.
The company presented the changes as a big win for customers, saying they will gain access to a more consistent set of storage services that preserve data resilience, security and governance across bare metal, virtualized and containerized environments. More specifically, IBM is promising that customers will have a more unified storage experience for container-based applications running on Red Hat OpenShift, with the ability to use IBM Spectrum Fusion, which is now based on Red Hat OpenShift Data Foundation. Doing so will provide higher performance, greater scale and more automation for OpenShift applications that require block, file and object access to data, the company said.
As for IBM Ceph, the company said this will deliver a more consistent hybrid cloud experience with enterprise-grade scale and resiliency.
Furthermore, by unifying IBM's and Red Hat's storage technologies, customers will be able to build a single data lakehouse on IBM Spectrum Scale to aggregate all of their unstructured data in one place. Benefits will include less time spent on maintenance, reduced data movement and redundancy, and more advanced schema management and data governance.
Industry watchers were united in their belief that the changes would be of benefit to customers. Steve McDowell of Moor Insights & Strategy told SiliconANGLE that today's move makes a lot of sense because it enables IBM to leverage the storage strengths of both companies.
McDowell explained that although IBM Spectrum is considered to be one of the most comprehensive data management platforms around, its foundation predates the rise of cloud-native technologies. On the other hand, he said, Red Hat OpenShift was built from the ground up to support cloud-native workloads.
"IBM is evolving Spectrum Fusion to take the best of Red Hat's efforts, and is using Red Hat's storage software as the base for its IBM-branded products moving forward," McDowell said. "It makes a lot of business sense for IBM to leverage R&D from Red Hat into its more traditionally proprietary systems. It also gives IBM an easy path to better serve the needs of containerized workloads."
International Data Corp. analyst Ashish Nadkarni said the two companies are now "speaking with one voice on storage" and finally delivering on the synergies between them that were mentioned when IBM acquired Red Hat in 2019.
"The combining of the two storage teams is a win for IT organizations as it brings together the best that both offer: An industry-leading storage systems portfolio meets an industry-leading software-defined data services offering," Nadkarni said. "This initiative enables IBM and Red Hat to streamline their family of offerings, passing the benefits to their customers."
IBM also moved to reassure users of Red Hat's open-source technologies that it will remain fully committed to them following today's announcements. As part of the deal, IBM will take over Premier Sponsorship of the Ceph Foundation and, along with Red Hat's teams, continue to drive innovation and development. Both IBM Ceph and Red Hat OpenShift will remain 100% open-source, the company added, and will continue to follow an upstream-first development model.
McDowell said today's move would likely make some users nervous about the prospect of Red Hat's technology becoming more proprietary over time. "IBM has been very careful since it acquired Red Hat in 2019 to keep Red Hat's open-source business segregated from IBM's branded offerings," he said. "This is the first time we're seeing IBM cross that that line, and it's natural to wonder how blurred those lines will become."
Still, McDowell said, he's inclined to believe IBM's promises as it has been very deliberate about keeping Red Hat's storage technologies open-source.
"Red Hat OpenShift Data Foundation and Ceph will still be available as they always have, though its evolution will undoubtedly be more strongly guided by the needs of IBM's storage business," the analyst continued. "Overall this is a net positive for IBM and its customers. It makes good business sense and there should be minimal impact to Red Hat's existing community."
IBM said the first storage solutions to launch under the new IBM Ceph Storage and IBM Spectrum Fusion banners will arrive in the first half of 2023, so users will have plenty of time to digest the changes.
Image: Red Hat
---
Show your support for our mission by joining our Cube Club and Cube Event Community of experts. Join the community that includes Amazon Web Services and Amazon.com CEO Andy Jassy, Dell Technologies founder and CEO Michael Dell, Intel CEO Pat Gelsinger and many more luminaries and experts.
Source link