Technology
How to ethically enable the 'automagic' of real-time AI insights
[ad_1]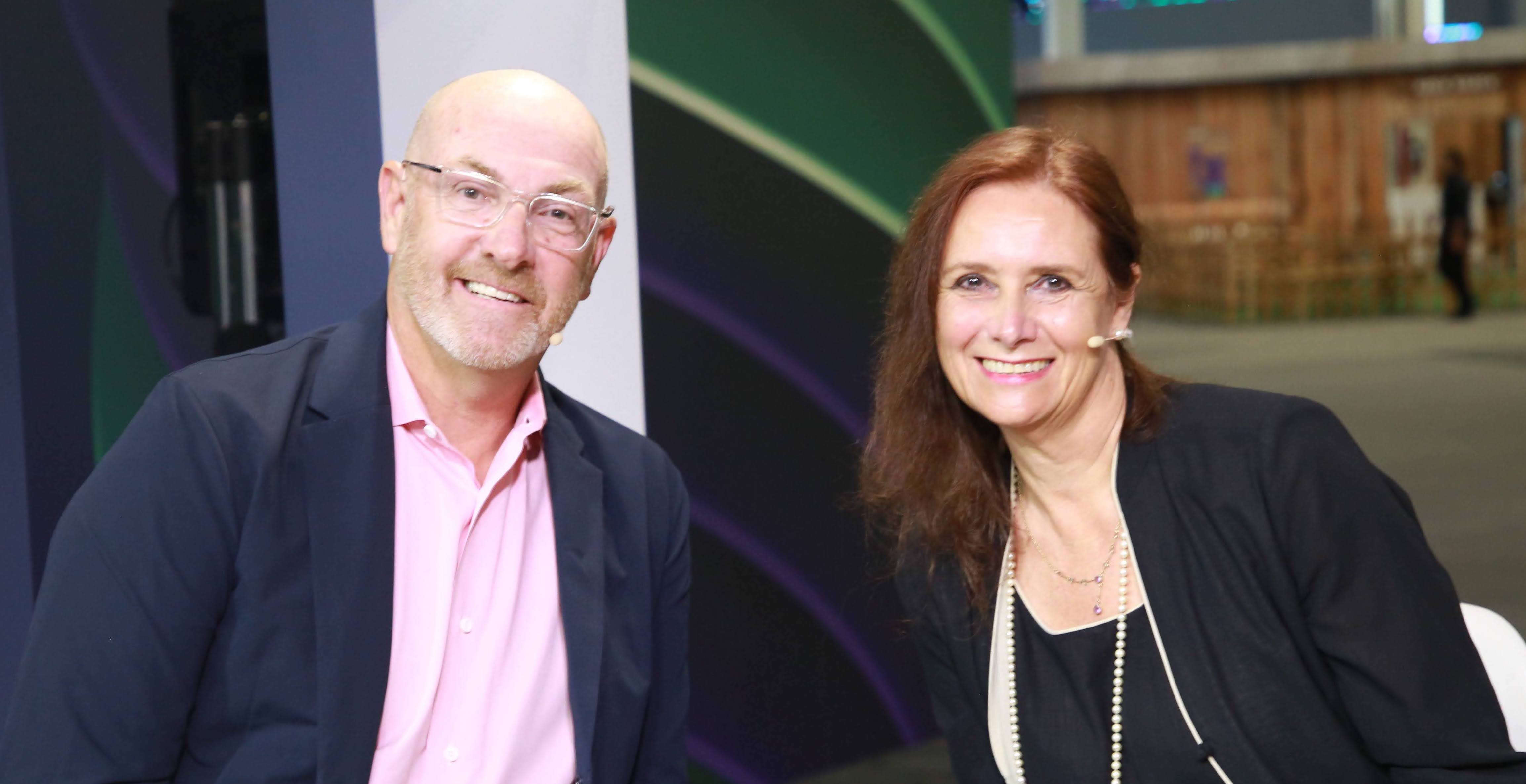 It's important to acknowledge the role that artificial intelligence is playing in shaping digital business.
While they are known as "data-driven businesses," those real-time insights on which a modern enterprise runs are only possible thanks to AI.
"This synergistic effect between data and AI is as tight as they come," said John Schultz (pictured, left), general counsel at Hewlett Packard Enterprise Co. "AI is what is powering our ability to take vast amounts of data that we'd never conceived of being able to process before and bring it together into actionable insights."
Schultz and Kay Firth-Butterfield (pictured, right), head of artificial intelligence and machine learning at the World Economic Forum, spoke with theCUBE industry analysts Dave Vellante and Lisa Martin at HPE Discover, during an exclusive broadcast on theCUBE, SiliconANGLE Media's livestreaming studio. They discussed the growing importance of AI, its potential for good and bad, and AI regulation.  (* Disclosure below.)
Fire-fighting AI helps California's climate change effort
AI is predicted to increase the global economy by $16 billion by 2030, with local economies receiving up to a 26% boost. But the financial gain is secondary to the social transformation it could bring about.
"It's not just about commercialization and finding that next cost-saving. It really should be about, 'How do you solve the world's biggest problems and do it in a way that's smarter than we've ever been able to do it before?'" Schultz said.
Positive use cases for AI are common, with most people aware that the COVID vaccines were developed in record time thanks to AI. The most impressive predictive models can provide insights in a way that seems spookily prescient to a human. Referring to this as "automagic," Schultz describes how modern AI is an end-to-end value chain that not only arrives at accurate predictions, but takes action based on them.
"It's not just a group of people taking the inputs out of a model and figuring out, 'OK, now what am I going to do with it?'" he said. "The system, end to end, allows it to happen in a way that drives a time to value that is beyond anything we've seen in the past."
An example of this is the AI Geospatial Wildfire Risk Prediction model developed to assess and report potential wildfire conflagration hotspots in California. Wildfires are both a result of, and a contributor to, climate change, with years of emission controls wiped out in days by a large fire. An AI's predictive modeling, however, can help combat fires by sending a message to the local authorities with a warning: "Tomorrow, at this location, you will have a wildfire. So, please send your services to that location."
"That's the power of artificial intelligence to really help with things like climate change," Firth-Butterfield said.
Accessible, equitable AI should be a human right
There is a dark potential in AI, however, that goes beyond bias and inaccurate results from poor data that can cause algorithms to reject qualified job candidates or deny financial services to those who need them.
"Think about if only certain groups of people or certain companies had access to Wi-Fi, or had access to cellular, or had access to a phone. The advantage and the inequality would be manifest," said Schultz, who believes that the same will be true in the future with AI.
Regulation is one answer, and Europe's AI Act and the U.S.'s Algorithmic Accountability Act are two examples of global accountability regulations under consideration. But even if countries implement laws to protect against AI misuse, "often, businesses flock to those places with the least amount of safeguards that allow them to go the fastest, regardless of the collateral damage," Schultz stated. "It's what we call the race to the bottom."
To solve this problem, everyone must get involved, according to Firth-Butterfield.
"We need to take everybody with us on this adventure, because AI is so important," she said. "You've got tools, you've got data, and you've got people, and they all need to be working together to create that functional, responsible AI layer."
Here's the complete video interview, part of SiliconANGLE's and theCUBE's coverage of the HPE Discover event:

(* Disclosure: TheCUBE is a paid media partner for HPE Discover. Neither HPE, the sponsor of theCUBE's event coverage, nor other sponsors have editorial control over content on theCUBE or SiliconANGLE.)
Photo: SiliconANGLE
---
Show your support for our mission by joining our Cube Club and Cube Event Community of experts. Join the community that includes Amazon Web Services and Amazon.com CEO Andy Jassy, Dell Technologies founder and CEO Michael Dell, Intel CEO Pat Gelsinger and many more luminaries and experts.
[ad_2]
Source link