Technology
How infrastructure growth is strengthening Dell's enterprise hardware story
[ad_1]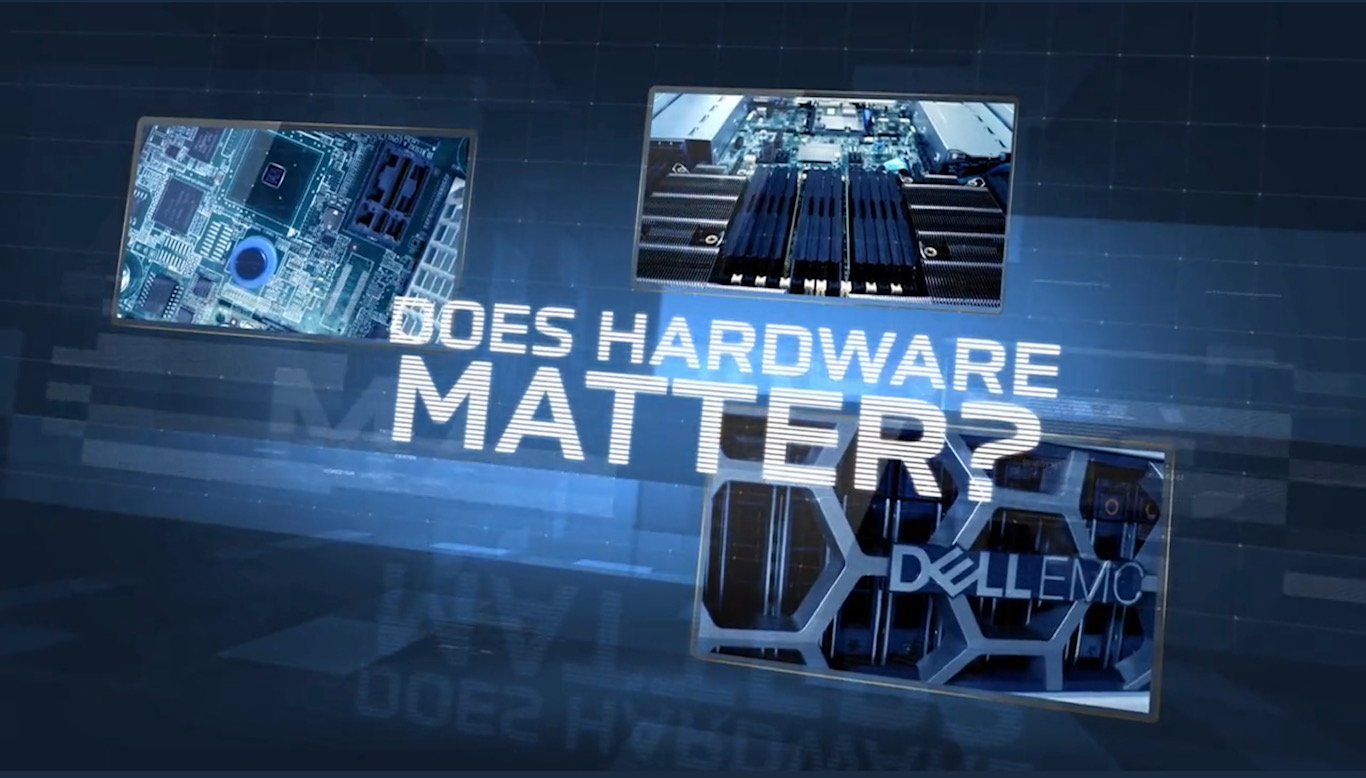 Since 1984, Dell Technologies Inc. has crafted its public image as a provider of branded hardware, such as laptops, desktops, monitors and even projectors. Yet observers of the company should keep a close eye on the rest of its business, as Dell pursues an ambitious agenda to reshape enterprise technology in several key areas.
Nearly 60% of Dell's revenue comes from its Client Solutions Group, or CSG. But most of the remainder is generated by the Infrastructure Solutions Group, or ISG, which also happens to be the most profitable from a margin standpoint. It encompasses traditional and next-gen storage solutions, networking products and attached software. ISG grew for the sixth consecutive quarter, according to Dell's most recent financial report, with a revenue expansion of 12% year-over-year to over $9 billion.
The growth of Dell's ISG operation highlights an important element in the company's overall enterprise product strategy. Software remains critically important, yet hardware isn't going away.
"Hardware still matters; last time I checked, doesn't the software stuff work on the hardware?" said Jeff Clarke, vice chairman and co-chief operating officer at Dell, during an interview earlier this year with theCUBE, SiliconANGLE Media's livestreaming studio. "Clearly, being able to exploit the underlying hardware features and capabilities in your software in a differentiated way is important."
Reshaping systems architecture
That importance has been highlighted by Dell's ISG initiatives over the past year. Foremost among these has been the company's drive to reshape systems architecture through a set of collaborative efforts with Broadcom Inc., VMware Inc. and Advanced Micro Devices Inc.
Earlier this year, Dell published the results of commissioned benchmark testing that measured Dell EMC's PowerEdge platforms for SQL Server over previous generations. The tests were conducted in partnership with Broadcom, a provider of networking adapters and storage controllers for Dell's PowerEdge portfolio. The benchmark data showed significant progress in new order transaction processing on Dell servers. The Dell/Broadcom collaboration also leveraged a RAID 5 solution to increase performance.
"The trick here is to have the lowest latency, fastest disk for the log — and it's critical for consistency," said Kim Leyenaar, principal performance architect at Broadcom, in an exclusive interview with theCUBE. "Our RAID 5 is fast enough and has low enough latency to handle database, and it also helps save money. We just figured out where the bottlenecks were; we cleared them out."
Dell's initiative with Broadcom illustrates an important trend in IT systems. The architecture is transforming from CPU-centric to connectivity-centric as a multitude of data center components, such as memory, spinning media, flash storage and networking, need to become interconnected for optimal results. IT infrastructure can occasionally struggle to keep pace with connectivity demands, which is why organizations are increasingly turning to a peripheral component interconnect express, or PCIe technology, to manage heavier traffic volumes and speed query response.
This reliance on PCIe is a central element in Dell's partnership with AMD. In November, the chipmaker released its 4th Gen EPYC Genoa central processing units and Dell announced that its newest lineup of PowerEdge servers will include the chip. The new EPYC Genoa CPUs are the first to support PCIe 5.0 connectivity standards, an important consideration in linking with high-speed devices for maximum results.
"Just from a bus architecture perspective, you're doing a 4x or 8x leap in performance, and all of the peripherals that plug into that faster bus are faster," said David Nicholson, industry analyst for SiliconANGLE, in a November interview. "It's double what PCIe was before. You can consolidate massive amounts of work into a much smaller footprint, and that's critical because everything in that server is consuming power."
Tools for the hybrid cloud
Processor architecture also plays an important role in Project Monterey, VMware's custom silicon initiative launched in 2020. The project illustrates how Dell and VMware are working together after the virtual machine pioneer was acquired by Broadcom earlier this year.
Project Monterey is designed to reimagine hybrid cloud architecture through the use of Smart NICs or network interface cards which can offload functions from the host. VMware executives have described Project Monterey as a "whole server on the NIC," which can handle network or storage virtualization and expose remote devices from other hosts. The flexibility provided by placing VMware's tailored infrastructure on Dell's hardware platform is seen as a key customer advantage, according to one Dell executive.
"Project Monterey is a great example of how we're innovating together," said Jon Siegal, senior vice president of product marketing at Dell, during a recent interview with theCUBE. "It's taking vSphere 8 and running it for the first time on an HCI system, directly on the data processing unit itself. It's game-changing in terms of laying the foundation for the future architectures that we plan on."
Dell is also fine-tuning its technology for Container Storage Interface drivers to support a wide range of Kubernetes distributions. The company introduced Container Storage Modules in 2021 to improve observability, usability and data mobility for stateful applications. Dell has been focused on supporting containerized cloud-native workloads and ease of manageability across its entire product line. Its CSM technology, which is open source, has emerged as a key element in that strategy.
"We came up with CSMs, which is an extension of CSI modules, but adding those enterprise capabilities … be it observability, be it replication, authorization, resiliency," said Magi Kapoor, director of storage product management, Infrastructure Solutions Group, at Dell during an interview with theCUBE. "These are the things that customers want to use for enterprise storage when it comes to containers."
Telecom solutions
Dell's product strategy involving containers and processor architecture highlights ISG's expanding role in providing industry-specific solutions for delivering enterprise infrastructure. An example of this can be seen in the company's partnership with Wind River to support the telecommunications space.
In September, Dell announced Telecom Infrastructure Blocks, pre-packaged cloud-native modules of hardware and software designed to support specific telco use cases. The goal is to allow communications service providers to build modern networks more efficiently by reducing the complexity of managing a distributed cloud platform.
Wind River provides a container-as-a-service layer for a distributed cloud, along with tools for automating operations at scale. Dell's Telecom Infrastructure Blocks brings ultra-low latency, cloud-native infrastructure for intelligent edge networks.
Dell has been building a portfolio of telecom products and services over the past several years to support communications service providers in the buildout of open cloud-native networks. Just over a year ago, Dell introduced its Bare Metal Orchestrator to assist telecom providers with management of hundreds of thousands of servers for Open RAN and 5G deployments.
"For 5G, far edge sites, and services edge the scale is different for carriers than for enterprises," said Andrew Vaz, vice president of product management in Dell's telecom systems business, in an interview with SiliconANGLE. "The customization requirements are very high, and we can now take Dell's expertise and factory integration capabilities and deploy at scale in volume for a telco environment."
Dell's telco initiative underscores a fundamental tenet of the company's product strategy within ISG. The company is structuring its underlying product development roadmap to meet customers where they are in a multicloud world. This point was amplified further by Dell's Clarke in his conversation with theCUBE earlier this year.
"People want to drag in a conversation about public this and private that, and that's not how customers work today," Clarke said. "They want to use the best capabilities regardless of where they lie, and if that's keeping mission-critical data on-premises, taking advantage of analytic tools in the cloud, doing test dev in the public cloud, moving out to the edge, they want to be able to do that reasonably quickly. So if you think about our multicloud vision, it's about building an ecosystem across all of the public clouds. That's what I think customers want."
Image: SiliconANGLE
---
Show your support for our mission by joining our Cube Club and Cube Event Community of experts. Join the community that includes Amazon Web Services and Amazon.com CEO Andy Jassy, Dell Technologies founder and CEO Michael Dell, Intel CEO Pat Gelsinger and many more luminaries and experts.
[ad_2]
Source link