Technology
Elon Musk takes to Spaces to explain his vision for Twitter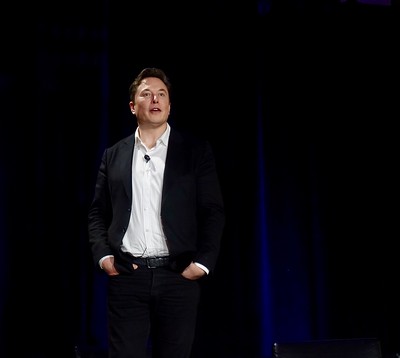 In what has been a harried time for Elon Musk since he took the reins of Twitter Inc., it seems he finally had time today to sit down and detail what he wants to do with the social media platform.
Now that the company – like many in the tech industry – has come to grips with downsizing, Musk (pictured) spent about an hour today explaining the future on Twitter's live audio feature Spaces. As his executives quizzed him about the said future, about 100,000 people tuned in to listen.
It was no surprise that Musk talked about hate speech and misinformation. Twitter has seen a legion of people leave the platform already, with those people assuming that the Musk takeover must mean a free speech free-for-all and Twitter will be turned into a kind of coliseum for hateful, angry people with a penchant for spreading dangerous lies. That has already resulted in some of Twitter's bigger advertisers pausing their ads on the platform.
In the meeting, Musk reassured them that nothing has really changed. Although he might have freed some people from Twitter prison, Musk said the same rules about hate speech and misinformation that were there before he became the boss are still there now.
Rule breakers will be punished, he said, adding that he believes that Twitter will be a better place overall with his $8 verification program. He feels sure this will also eliminate the spam and bots that have plagued Twitter for years. He also said his system will put an end to "the lords-and-peasants situation where some people have blue check marks, and some don't."
"I understand if people wanted to kind of, you know, give it a minute and kind of see how things are evolving," Musk said. "Actually, we've been more rigorous about clamping down on bad content and bots and trolls, not less. So my observation of Twitter over the past few weeks is that the content is actually improving."
He said that many ideas will be tested since that's the kind of person he is. "The rate of evolution of Twitter will be an immense step change compared to what it has been in the past," he said. "If nothing else I am a technologist, and I can make technology go fast. If we do not try bold moves, how will we make great improvements?"
One of the things he has in mind is to make it possible for Twitter users to send money to each other through the platform using their verified bank accounts, a kind of PayPal on social media. This is more than a pipe dream. It has been reported that Musk has already filed the necessary paperwork with the Treasury Department's Financial Crimes Enforcement Network to make it possible for Twitter to process payments.
He also wants to improve video on the platform, one day making it possible for creators to post their own video content and charge Twitter users to watch it. This will make Twitter into something similar to TikTok or Instagram Reels. He called giving people the opportunity to make money on Twitter a "no-brainer." The company has reportedly been working on the feature, which would put video content behind a paywall that can be removed for perhaps a buck or two.
If all this sounds excessive, Musk explained that he wants Twitter to become an "everything app," something that would look like China's infinitely popular WeChat app. He believes Twitter should be a place of news consumption, entertainment and financial transactions, and of course, it will remain a hotbed of insults despite what Musk says.
Photo: Dan G/Flickr
---
Show your support for our mission by joining our Cube Club and Cube Event Community of experts. Join the community that includes Amazon Web Services and Amazon.com CEO Andy Jassy, Dell Technologies founder and CEO Michael Dell, Intel CEO Pat Gelsinger and many more luminaries and experts.
Source link