Technology
Dell's cloud strategy becomes clearer through focus on multicloud networking and IT simplification
[ad_1]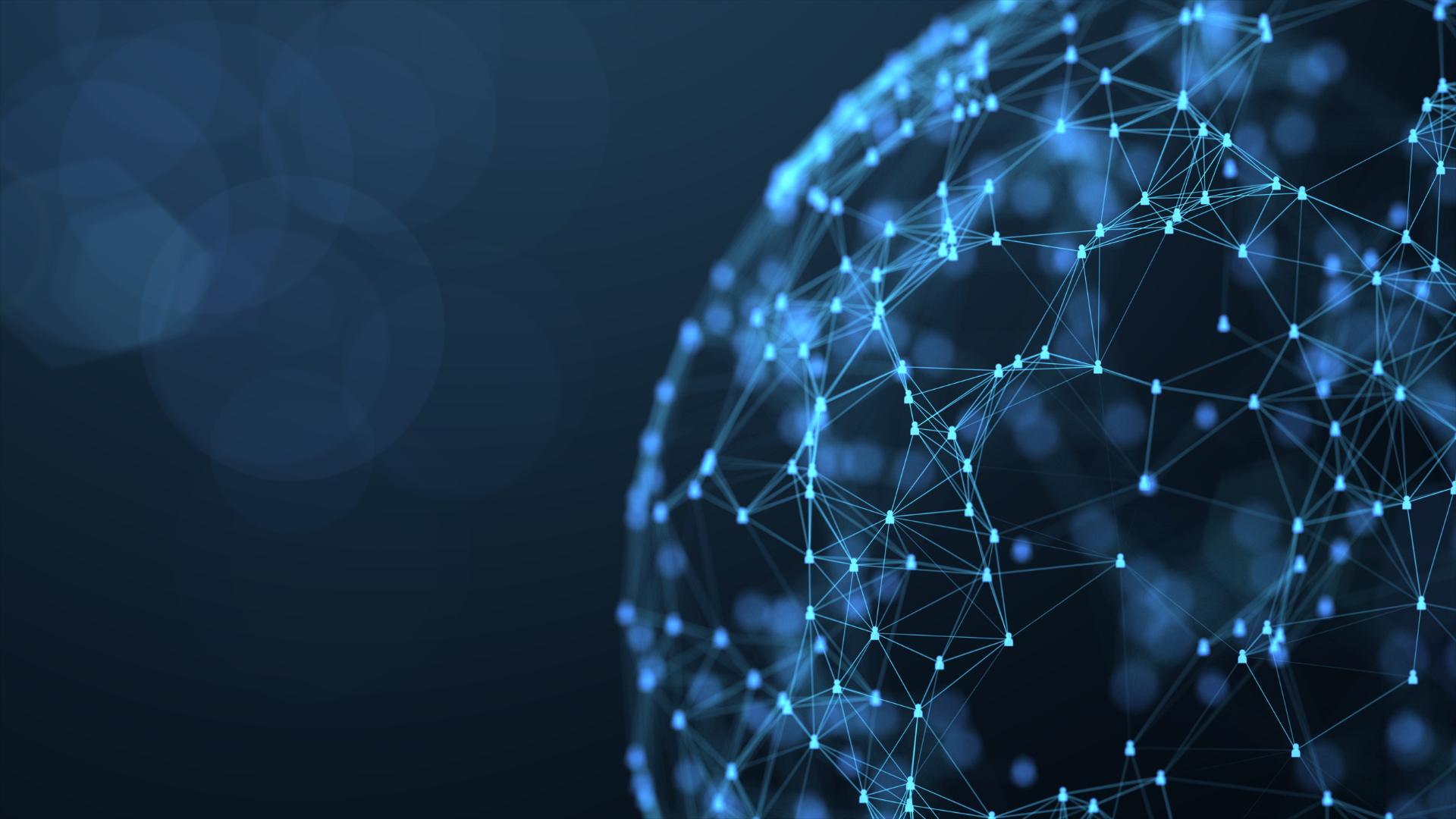 Dell Technologies Inc. has been a dominant player in enterprise storage, data protection and compute for many years. Yet its clout in the public cloud has lagged behind the rest of the industry.
That story is changing. Dell has spent the past two years redefining its role in the cloud to encompass the delivery of infrastructure services to support a multicloud model. Dell may not possess a cloud to call its own, but that's not preventing it from building a platform on top of major providers and delivering enterprise IT solutions.
"Dell is embracing the cloud model," said Dave Vellante, industry analyst for SiliconANGLE Media, in a recent summary of Dell's current position in the market. "Just because Dell doesn't own its own cloud doesn't mean that Dell can't build value on top of hyperscale clouds. Dell's strategy is to take advantage of public cloud capex and connect on-premises to the cloud, creating a unified experience across clouds and out to the edge."
Enhancements for APEX
The cornerstone of Dell's evolving cloud market strategy is APEX. The company unveiled its APEX infrastructure-as-a-service portfolio in January and has been actively adding new services since. These include the addition of hardware rental and cyber recovery services in May, a September update that broadened the range of options for APEX Data Storage Services, and the launch of APEX High Performance Computing in November for running large-scale, compute-intensive workloads.
Dell customers can now choose from a range of options to manage the infrastructure stack, such as APEX Private Cloud and APEX Hybrid Cloud hyperconverged solutions, through an umbrella called APEX Cloud Services.
How are customers leveraging these offerings? Pneumatic technology provider SMC Corp. uses APEX Cloud Services to scale storage, network and hardware needs through a hybrid cloud platform. The University Medical Center Utrecht in The Netherlands uses APEX to accommodate one terabyte of new storage daily for digital pathology images.
Leveraging a service through APEX utilizes Dell's infrastructure behind the curtain. This infrastructure is increasingly moving toward a connectivity-centric model, thanks to a longstanding partnership between Broadcom Ltd. and Dell. Broadcom provides network adapters and storage controllers for portions of Dell's PowerEdge server line.
Dell is also finding that the cloud draws a crowd. The company is seizing on opportunities to expand its cloud partner ecosystem, through collaborations such as the one announced in September with Red Hat Inc. to provide an APEX container service for OpenShift.
"A defining characteristic of a cloud player is ecosystem and, if APEX is Dell's cloud, it has the opportunity to expand that ecosystem dramatically," Vellante noted. "This is one of the company's biggest opportunities and challenges at the same time, in my view. It's just scratching the surface on its partner ecosystem."
Leveraging Alpine and Frontier
A key factor in Dell's partnership approach is to position itself as a multicloud bridge builder. Dell is interested in porting its file, block and object storage array software to hardware on AWS, Google Cloud Platform and Microsoft Azure through an initiative called Project Alpine.
Announced earlier this year, Project Alpine is about bringing seamless connectivity between the cloud and Dell's on-prem services, such as PowerFlex, PowerStore and PowerScale. In an interview in September, Dell's CTO of products and operations, John Roese, indicated that his company maintains "pretty good relationships" with all of the major cloud providers, which should enable Dell's vision through Project Alpine to apply horizontal scaling for enterprise infrastructure.
"The master plan for Dell's place in the universe is not to create another upstream silo, but to actually look at which layers we can start chipping away at on the infrastructure side and turn them horizontal," said Roese, in his September comments.
That will require a broad brush, one that extends from the datacenter to the cloud and out to the edge. To facilitate this approach, Dell launched Project Frontier in October as a software operations platform for enterprises to manage and orchestrate edge applications at scale.
Project Frontier uses an open design to support any type of software application, IoT framework or multicloud environment. IT staff can't be deployed to every edge location, so businesses will need tools to simplify the edge and streamline data.
"Project Frontier, in its most simplest form, is a software platform that's going to help customers and organizations radically simplify their edge deployments by automating their edge operations," said Sam Grocott, senior vice president of product marketing at Dell, in an interview with theCUBE, SiliconANGLE Media's livestreaming studio. "[Customers] really want simple, consistent infrastructure options that are built on an open ecosystem that allows them to accomplish their goals quickly and successfully."
The 'Great Simplifier'
Infrastructure simplicity is a central theme in Dell's current marketing approach. A key element in this is the application of a common software-defined storage layer through Dell EMC PowerFlex. When Dell revamped its portfolio of storage arrays in May with more than 500 software updates, it enhanced PowerFlex with capabilities to pool storage resources across multiple nodes. This allows PowerFlex to consolidate workloads with file services that can deliver unified storage solutions on a single platform.
Examples such as this highlight Dell's long-term strategy for introducing more simplicity into customers' multicloud experiences.
"We're focused on consumption-based solutions, which allow for a greater degree of simplicity and flexibility … the foundation for this is our software-defined common storage layer," said Jeff Boudreau, president and general manager of the Infrastructure Solutions Group at Dell, in an interview with theCUBE. "What customers are asking us for is simplicity, not complexity. It creates a big opportunity for us to help our customers as that great simplifier of IT."
Focus on multicloud networking
Dell's infrastructure solutions point to the role it intends to play in a multicloud world, one in which networking will be key. The company's focus on simplified infrastructure underscores the growing importance of technology that can span multiple clouds in an era when applications can be hosted anywhere.
This dynamic has given rise to what researchers at the technology analysis firm Futuriom are noting as "multicloud networking," identifying it as the next big cloud market. Dell's significant presence in delivering infrastructure solutions will make it a major player in this space.
Yet Dell will also have plenty of company. There are established players in the networking field, including major competitors such as Cisco Systems Inc. and Hewlett Packard Enterprise Co. The three largest cloud providers are developing multicloud networking services as well, and there is also the potential for an innovative startup to capture enterprise interest.
The message from Dell Technologies World this past spring was "multicloud by design, not default." This is the essence of Dell's approach as it builds infrastructure services to support an evolving multicloud model.
"The reality of the world is it's a multicloud world," said Chuck Whitten, Dell's co-chief operating officer, in an interview with theCUBE. "So strategically speaking, as that becomes the reality of infrastructure and, importantly, as data explodes at the edge, we're perfectly positioned as a company. We are not another cloud stack looking to build a walled garden. Right now, we know our spot in this game, and it is to make multicloud simpler across the infrastructure."
Image: your_photo / Getty Images
---
Show your support for our mission by joining our Cube Club and Cube Event Community of experts. Join the community that includes Amazon Web Services and Amazon.com CEO Andy Jassy, Dell Technologies founder and CEO Michael Dell, Intel CEO Pat Gelsinger and many more luminaries and experts.
[ad_2]
Source link