Technology
Dell and Broadcom reshape systems architecture through focus on scale and speed in connectivity hardware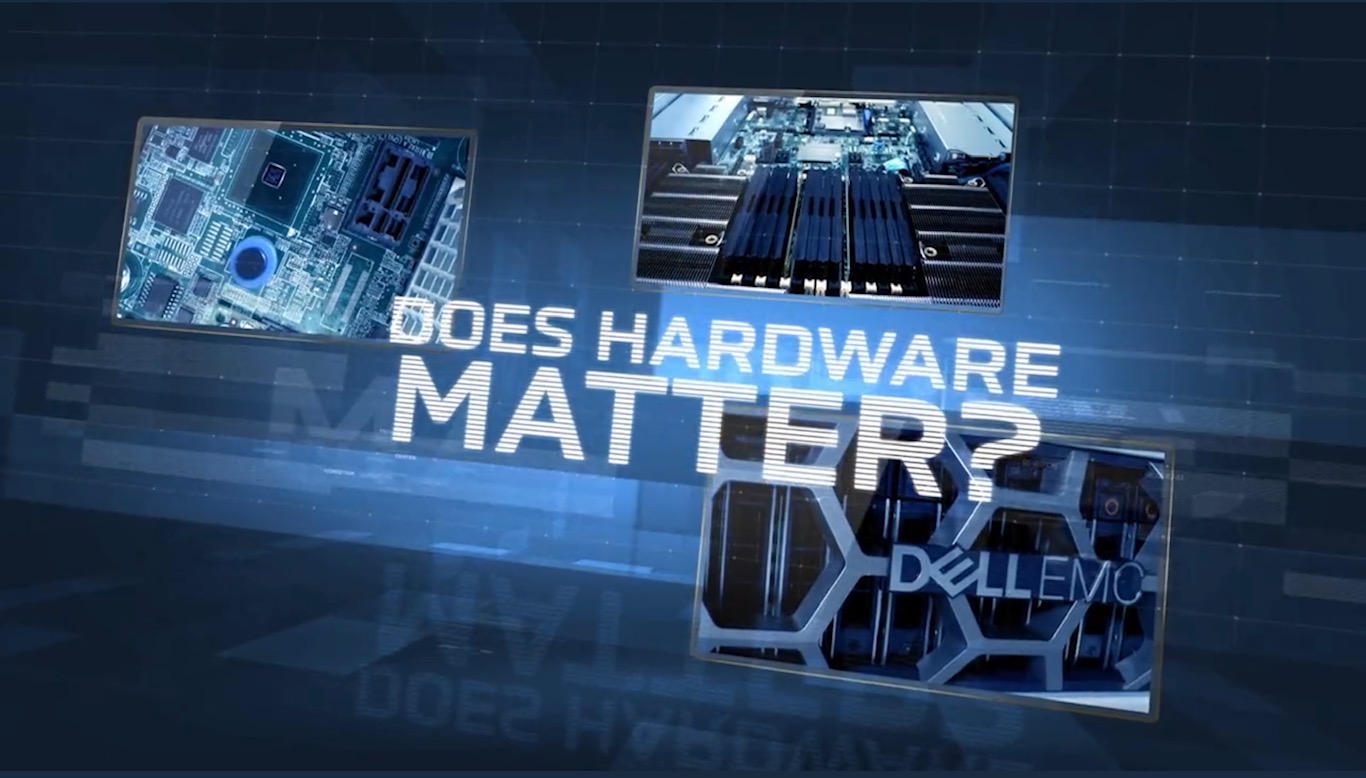 The enterprise computing world is undergoing a renaissance in systems design.
The cloud has changed the way that many organizations think about hardware based on a fundamental realization that processing power alone won't meet performance requirements. While chipmakers have made strides in processing, data stores have simply become too large.
This has compelled the IT industry to focus on hardware innovation involving network interface controllers, or NICs; redundant array of independent disks, or RAID technology; and various accelerators. How all of these components communicate with each other becomes critical in the modern data center.
Two prominent companies involved in this renaissance for systems design are Broadcom Ltd. and Dell Technologies Inc. Both firms have been pushing the innovation envelope in an industry that has seen its share of disruption over decades. The late May announcement of Broadcom's decision to acquire VMware Inc. for $61 billion provides a prime example of how rapidly the landscape can evolve.
Historically, systems have been CPU-centric, with workloads processed by software. That is about to change.
"We believe that we're currently transforming the architecture from CPU-centric to connectivity-centric," said Jas Tremblay, vice president and general manager of the Data Center Solutions Group at Broadcom. "The goal of connectivity is to use all of the components inside the data center, the memory, spinning media, flash storage, the networking, the specialized accelerators, the field programmable gate array. You architect your data center thinking about connectivity first."
Tremblay spoke with Dave Vellante, industry analyst for theCUBE, SiliconANGLE Media's livestreaming studio, in the first of a series of programs that will explore the latest trends and technologies for systems architecture. During the "Does Hardware Matter?" special series presented by theCUBE, Vellante and fellow analysts John Furrier and David Nicholson also interviewed Andy Brown, senior director of software architecture and performance analysis in Broadcom's Data Center Solutions Group; Shannon Champion, VP of product marketing at Dell; Jeff Clarke, Dell's vice chairman and co-chief operating officer; and Kimberly Leyenaar, principal performance architect at Broadcom. 
They discussed key acquisitions that positioned Broadcom for change, a need for distinct data center fabrics, how Dell servers leverage connectivity innovation for speed and scale, benchmark results, and why hardware continues to remain relevant in a cloud-focused world. (* Disclosure below.)
Need for data center options
Broadcom's role in the connected ecosystem is extensive. By the company's own estimation, at least 99% of all internet traffic flows through at least one Broadcom chip.
Over the years, Broadcom has built many of the connectivity components that are part of systems architecture today while enabling performance improvements. This has been a work in process as the company made a series of acquisitions to build its portfolio, including its own acquisition by Avago Technologies Ltd. in 2015.
The acquisitions allowed Broadcom to build a set of offerings that encompassed fiber channel adapters inside of servers, fabric channel switching, and advanced technologies for peripheral component interconnect express or PCIe. The global semiconductor and infrastructure software provider saw early on that enterprise computing would require a multitude of options as artificial intelligence workloads and cloud-native application deployments became the norm.
"We would all like to have one fabric that aims to connect all of the devices and brings us all the characteristics that we need," Tremblay said. "But the reality is we can't do that. So, you need distinct fabrics inside the data center, and you need them to work together."
Growing reliance on PCIe
Broadcom's connectivity solutions must translate into action when hardware vendors such as Dell supply servers to run business systems. The company has a long-standing partnership with Dell, providing network adapters and storage controllers for segments of Dell's PowerEdge server line.
IT infrastructure can struggle to keep up with connectivity demands, and technologies such as PCIe help manage heavier traffic volumes and speed query response.
"All of the storage in the world, all of the performance in the world on the storage side is not of much use to you unless you can really feed it into the beast, into the CPU and the rest of the service subsystem," Brown explained. "That's really where PCI comes into play. It created a pathway to enable not only storage performance, but any other adapter or other networking."
Benchmark tests here and here and here from Principled Technologies showed significant performance improvements in the Dell PowerEdge R750 server equipped with Broadcom PCIe Gen 4 switches versus Gen 3, with over 6.5 million more random read input/output operations per second.
"We were trying to see how far we could push it, how many IOPS the system could handle," Leyenaar said. "This means the protocol for Gen 4 PCIe is working; it's exactly what we were expecting. In fact, it's a little bit more than what we were expecting. By using these Gen 4 switches along with these Gen 4 NVMe drives, we are seeing fantastic improvement with the ability to move data within the server."
RAID enhances hardware value
Broadcom has also addressed enterprise needs in the RAID space. RAID plays an important role in rebuilds, the process of recovering critical data when there is a component failure, along with speed in transaction processing. Enhancements in Broadcom's RAID offering have resulted in performance increases for a single RAID controller with eight drives based on Prowess benchmark data for the Dell EMC PowerEdge R750 server. Rebuild speeds have been boosted as well.
"RAID is the mechanism of choice to protect your data in local environments," Tremblay noted. "Historically storage has been a bottleneck in these types of transactions. With our newest generation product, we're doubling the bandwidth, increasing IOPS by 4x, and more importantly we're accelerating RAID rebuilds by 50x."
Broadcom's collaboration with Dell highlights a continued evolution in hardware at a time when there are questions around hardware's relevance. While demand for cloud architects, DevOps pros and developers has skyrocketed, the need for practitioners in configuring ports or tuning storage arrays has lagged.
The rise of cloud and software as a service has forced a reevaluation on how organizations value hardware. Does hardware still matter?
"It absolutely matters," said Marc Staimer, senior analyst at Wikibon and founder of Dragon Slayer Consulting, in a recent Power Panel discussion on theCUBE. "You can't run software on the air. You can't run it in an ephemeral cloud."
Speed, scale and security
Indeed, Broadcom's initiatives for connectivity have been focused on solutions that facilitate speed and scale, along with the elimination of bottlenecks and processing impediments.
"We need to do millions of transactions per second, and the only way to achieve this with minimal power impact is to hardware-accelerate them," Tremblay said. "How fast can the CPU send the write to the storage connectivity subsystem and commit it to drives? We're improving that by 60x generation over generation."
There is another factor driving reliance on hardware, and it involves security. As Broadcom works with enterprise customers, the firm has seen growing interest in data protection. A persistent threat of ransomware attacks and software supply chain compromises has led businesses to seek assurances that data will remain safe.
"We're seeing the need for in-box, high-performing server storage that is well protected," Brown said. "Customers were saying, 'We'll just wrap software around that; we can protect the data.' We had so many customers come back to us saying: 'You know what? We really need hardware RAID on NVMe.' And when they came to us, we were ready."
What Broadcom and Dell are finding is that customers are pulling both companies into a broader set of problems. This is driving a move toward software value decision-making with an increased focus on business return beyond the infrastructure.
"Infrastructure is the enabler of transformation, but infrastructure needs to be smarter, easier, more automated, more secure," Champion stated. "Our hardware platform engineers worked with software engineers to design software-defined storage capabilities within the PowerEdge platform. We can use software to exploit the underlying hardware features and capabilities and do that in a differentiated way because it delivers value for customers."
The collaboration between Broadcom and Dell shows an IT future that will be dependent on hardware and software working in tandem to address a broader set of problems for the firms' enterprise clients.
"We're moving up the stack; we're adding more value – running on the best hardware, the best infrastructure, being able to build the right software abstraction," Clarke said. "Ultimately, it's the ability to pull them and think of it as a pool of storage to make developers' lives easier. That's where we're going."
(* Disclosure: TheCUBE is a paid media partner for the "Does Hardware Matter?" special series presented by theCUBE. Neither Dell Technologies Inc., Broadcom Ltd., nor other sponsors have editorial control over content on theCUBE or SiliconANGLE.)
Image: SiliconANGLE
---
Show your support for our mission by joining our Cube Club and Cube Event Community of experts. Join the community that includes Amazon Web Services and Amazon.com CEO Andy Jassy, Dell Technologies founder and CEO Michael Dell, Intel CEO Pat Gelsinger and many more luminaries and experts.
Source link