Technology
AWS launches its AWS IoT FleetWise vehicle data service into general availability
[ad_1]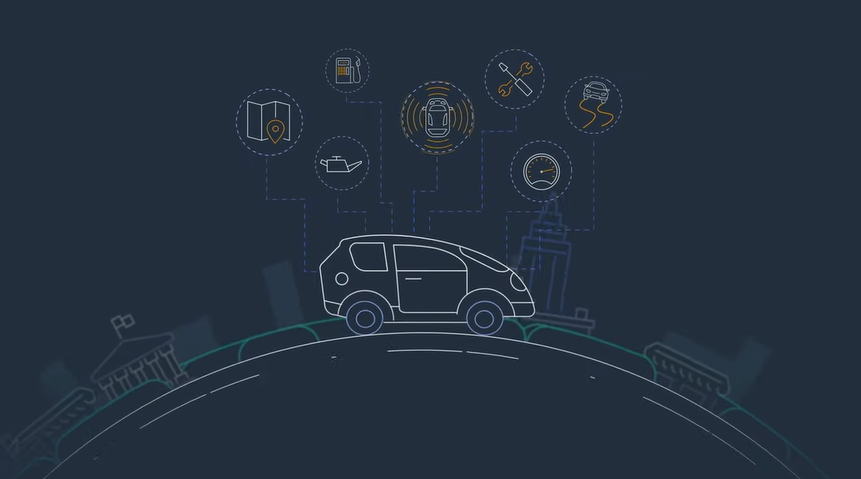 Amazon Web Services Inc. today launched into general availability its AWS IoT FleetWise service for collecting vehicle data.
The service originally debuted at the cloud giant's AWS re:Invent event last year. It's designed to help organizations such as automakers, car part suppliers and delivery companies collect the information generated by their vehicles' built-in sensors.
Automakers are increasingly equipping their vehicles with sensors that can collect data about potential malfunctions. Some vehicles also include sensors that collect information about road conditions and nearby cars. Such information is used for, among other use cases, powering autonomous driving features.
There are many situations where a company may wish to upload data from its vehicles to the cloud.  A delivery company, for example, might seek to send engine temperature measurements from its trucks to a cloud-based maintenance application. Automakers, meanwhile, can use data from vehicle sensors to find ways of improving their component designs.
AWS' newly launched IoT FleetWise service makes it easier to send vehicle data to the cloud. According to AWS, the service removes the need to build custom software for collecting and uploading sensor logs. The result is that automakers can begin processing vehicle data faster, as well as lower software development costs in the process.
An important component of IoT FleetWise is an application called the AWS IoT FleetWise Edge Agent. It can be installed in vehicle subsystems such as a car's telematic control unit, a device that automakers use to facilitate network connections to the cloud. Once installed, the Edge Agent can manage the process of sending vehicle data to a company's AWS environment.
Companies can customize how Edge Agent collects sensor data. A delivery company could configure Edge Agent to upload vehicle speed measurements every minute and engine temperature data every two minutes. Additionally, Edge Agent can filter sensor data that isn't actively needed for an organization's analytics initiatives.
The ability to customize what information Edge Agent sends to the cloud enables companies to optimize their infrastructure costs. Sending automobile data to the cloud can require a significant amount of bandwidth, particularly for organizations with large vehicle fleets. By configuring IoT FleetWise to not upload low-priority data, a company can reduce bandwidth requirements and thus reduce costs.
"The Edge Agent software is a C++ application distributed as source code and is available on GitHub to collect, decode, normalize, cache, and ingest vehicle data to AWS," AWS principal developer advocate Channy Yun detailed in a blog post. "It supports multiple deployment options, such as vehicle gateways, infotainment systems, telematics control units (TCUs), or aftermarket devices."
Another task that IoT FleetWise promises to ease is data standardization. Different types of vehicles often store sensor measurements in different formats, which makes processing the information more difficult. AWS has equipped IoT FleetWise with features that can automatically standardize data from different vehicles into a single format.
Hyundai Motor Co. and tire maker Bridgestone Corp. are among the AWS customers that are using IoT FleetWise. Automobile chip supplier Renesas Electronics Corp., in turn, is integrating IoT FleetWise with its vehicle gateway module, a hardware component that automakers use to send vehicle data to the cloud.
IoT FleetWise is one of several services that AWS provides to help companies analyze data from internet-connected systems. In 2020, the Amazon.com Inc. unit launched a service called AWS IoT SiteWise that can collect and analyze sensor logs from industrial equipment. AWS also provides several software products, including an operating system, that can be installed in vehicles and connected systems to ease tasks such as device management.
AWS parent Amazon also has a presence in the auto sector. Amazon in 2020 acquired autonomous vehicle startup Zoox Inc. as part of a deal reportedly valued at $1.2 billion. Earlier this year, Zoox applied for a license to test an autonomous taxi service in California.
Image: AWS
---
Show your support for our mission by joining our Cube Club and Cube Event Community of experts. Join the community that includes Amazon Web Services and Amazon.com CEO Andy Jassy, Dell Technologies founder and CEO Michael Dell, Intel CEO Pat Gelsinger and many more luminaries and experts.
[ad_2]
Source link